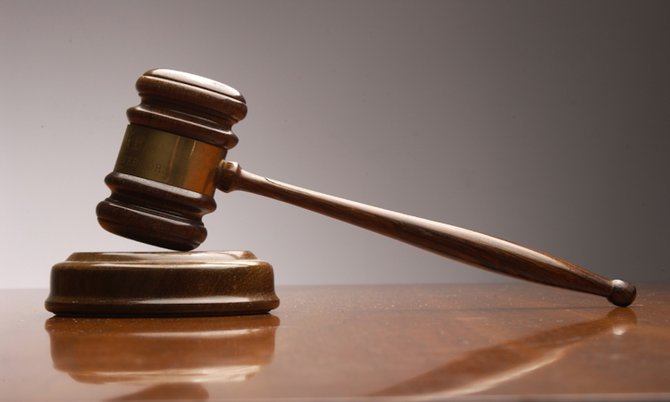 By NICO SCAVELLA
Tribune Staff Reporter
nscavella@tribunemedia.net
A FORMER Baha Mar steward previously accused of murdering a waitress by ramming her with a car in 2015 was sentenced to just shy of six years in prison after pleading guilty to a lesser charge.
Clarence Rahming was sentenced to five years and eight months after pleading guilty to manslaughter and causing grievous harm in connection with the June 20, 2015 incident which caused the death of Dajonne Woodside.
At his initial arraignment on June 24, 2015, Rahming faced both murder and attempted murder charges for the incident that also left bar owner Gerard Nairn in serious condition.
Justice Bernard Turner accepted Rahming's "unequivocal" plea of guilt in respect to the two charges yesterday, which were also accepted by Crown prosecutor Anthony Delaney.
Rahming's attorney, Romona Farquharson-Seymour, during her plea of mitigation, subsequently recommended an eight-year sentence be exacted on her client, minus the 29 months he spent in custody since his initial arrest.
Mrs Farquharson-Seymour noted while her client was involved in a "very unfortunate circumstance," he was "very young" at the time of the incident, having just turned 19, and had no previous convictions.
She also submitted he accepted responsibility for his actions at the outset, and with his guilty pleas spared the victims' families and friends the trouble of reliving the incident via the trial process. Mrs Farquharson-Seymour also said her client spared the "public purse" as well in that regard.
After hearing Mrs Farquharson-Seymour's submissions and factoring in the 29 months Rahming spent in custody, Justice Turner ultimately sentenced Rahming to five years and eight months for the manslaughter charge and eight months on the charge of causing grievous harm.
According to initial reports, shortly after 1am on June 20, 2015 several people, including Woodside, were involved in an argument at Da Brick House on Gladstone Road.
A short time later, a motorist rammed his car into Woodside and a man standing next to her, bar owner Gerard Nairn.
The victims were rushed to hospital, but Woodside died of her injuries, while Mr Nairn remained in serious condition, according to initial reports.