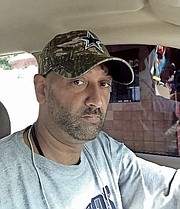 By INIGO 'NAUGHTY' ZENICAZELAYA
COWBOY Nation, I know we are all on a slippery slope regarding the now infamous Ezekiel Elliott six-game suspension.
Just relax, there's lots more to come with that whole scenario and, while that plays out, here's why I think that Dak Prescott will turn out to be the most important piece in this whole puzzle.
DAK KNIGHT TO THE RESCUE
If the Cowboys must play without Elliott, they have shown they can survive.
Offensive coordinator Scott Linehan has the Cowboys offence subtly changing, for life without 'Zeke,' as the RB's 6 game suspension still looms in the balance.
Elliott may be the catalyst of Dallas's offence, and perhaps the best running back in the NFL. But one can't deny Dak Prescott and his MVP-like play.
Prescott showed again Sunday the Cowboys are now his team.
Even if Elliott can't play, Prescott can lead the Cowboys to the playoffs without him. Yes, I said it!
WHAT SOPHOMORE JINX?
Prescott has improved from his rookie season to this season.
The most noticeable difference is how he fits into the Cowboys' offence.
For most of last season, he succeeded in not getting in the way — in handing off to Elliott, limiting turnovers, all while running an offence designed for former Cowboys QB Tony Romo.
This season, Prescott is the prime reason for the Cowboys' success.
On Sunday, Prescott completed 21 of 33 passes for 249 yards, throwing two touchdowns, running for another and committing no turnovers.
Prescott took the game over in the third quarter, he led a 12-play, 5:37 drive in which he ran for two first downs, passed for another and picked up a fourth with a pass interference call. Elliott finished the drive with a touchdown, but Prescott kept it alive with both his arm and his legs.
After the often criticised Cowboys defence came up with another timely defensive stop, Prescott led a 13-play march, completing 5 of 6 passes for 60 yards, and a touchdown toss to Cole Beasley.
Prescott has thrown 16 touchdown passes and just four interceptions. Prescott's biggest addition to his game is that consistently, he's using his running ability.
Linehan has expanded the Cowboys playbook to include more run-pass options and more plays off the read-option. Prescott has responded by rushing for 7.5 yards per carry, up from 4.3 last season.
Prescott's running ability may make things more survivable for the Cowboys, should Elliott have to serve his six-game suspension.
Prescott can occupy the attention of the defence, or serve as a de facto blocker, just by the threat of him keeping the ball.
Alfred Morris, now Elliott's backup, starred in Washington playing with Robert Griffin III.
Prescott is still more of a passer than a runner, but the threat helps the entirety of the Dallas running game.
For the Cowboys (5-3) and in the thick of the NFC playoff picture, 'Zeke' is a 'beast' and a key weapon in the Cowboy arsenal.
However, due to circumstances, if the Cowboys do lose Elliott, Prescott is good enough to get the Cowboys to the playoffs, even without Elliott, for the win!
THIS TOO, SHALL PASS
So, stop worrying about Elliott's impending suspension, something we have no control over Cowboy Nation. And get to cheering on our defence, which is rounding into form and playing lights out.
We definitely need them confident and fired up for this championship run.
• Naughty presents 'Mischief and Mayhem in da AM' from 6am to 10am, Monday to Friday and 'The Press Box' sports talk show on Sunday from 10am to 1pm, on KISS FM 96.1. Comments and questions to naughty@tribunemedia.net