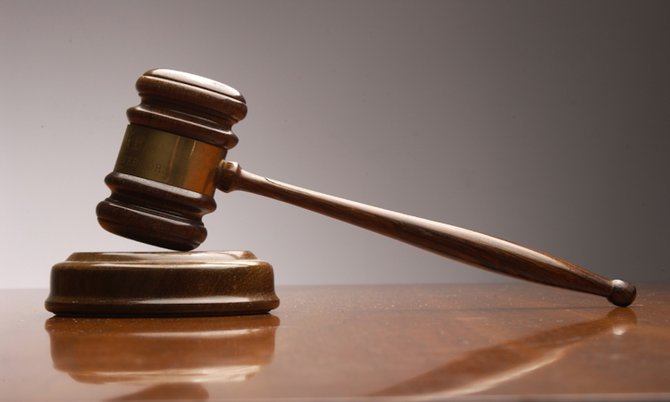 By KHRISNA RUSSELL
Deputy Chief Reporter
krussell@tribunemedia.net
A KENYAN national was charged on Friday with a single count of overstaying in the Bahamas.
Edward Kamurasi, 46 of Nairobi, appeared before Magistrate Samuel McKinney.
According to Department of Immigration Prosecutor Kendall Rahming, Mr Kamurasi was taken into custody at Grace Auto Parts where officials found him during an operation on Tuesday, November 7, 2017.
Upon further investigation, it was discovered that Mr Kamurasi overstayed in the country since 2008 when he was granted entry by the department for 16 days, Mr Rahming said.
Mr Rahming told the court immigration records did not show any effort of regularisation made on the part of Mr Kamurasi following the expiration of his time of stay.
In submitting the particulars of the day of arrest, Mr Rahming alleged that he falsely stated he was Bahamians to immigration officers.
However, when given a chance to speak to the court, Mr Kamurasi denied this allegation.
Magistrate McKinney said he accepted the facts as they were presented to the court and sentenced Mr Kamurasi to a fine of $2,500 or one year at the Bahamas Department of Corrections.
"Do you understand," Magistrate McKinney asked. "You have the option of paying the fine or serving the custodial sentence."
He also told Mr Kamurasi that he had the option of seeking redress in the Supreme Court if he believed he was aggrieved by the Magistrate Court's ruling.
"If and when the fine is paid and subsequent to that you'll be in the custody of the Department of Immigration," Magistrate McKinney explained.
Following this, Mr Rahming questioned whether the court recommended deportation.
However, Magistrate McKinney said the court had no jurisdiction to recommend this, adding it was up to the discretion of the director of the Department of Immigration.