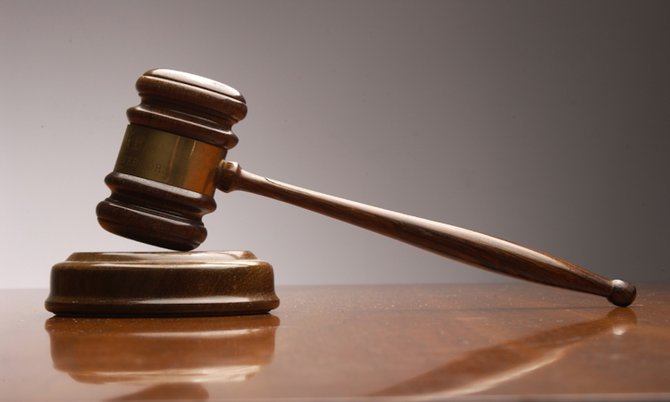 By DENISE MAYCOCK
Tribune Freeport Reporter
dmaycock@tribunemedia.net
PROSECUTION witness Allan Alcime told the Supreme Court yesterday that while he and three co-defendants were in police custody, Devaughn Hall allegedly admitted to shooting Barry and Sheena Johnson.
He claimed Hall confessed during a confrontation conducted by police on September 18, 2015 - about a week after the couple had been discovered murdered at their residence in Deadman's Reef in Grand Bahama.
Paul Belizaire, Devaughn Hall, and Kevin Dames are on trial for murder and armed robbery. Alcime and Virgil Hall, who were also charged with the trio, have accepted a plea deal with the Office of the Attorney General to testify as witnesses for the Crown.
During cross-examination on Thursday, attorney Geoffrey Farquharson asked Alcime whether he was at a confrontation conducted by Officer 772 Johnson at 7.55pm on September 18, 2015.
Alcime said he was at the confrontation, along with Belizaire, Virgil Hall, and Devaughn Hall.
"In the confrontation, one of the co-defendants fingered your friend and said Virgil Hall shoot the people," Mr Farquharson said.
Alcime denied the assertion.
"The police asked me if I shoot them, I said, 'I ain't shoot them,'" the witness said.
He said that Virgil Hall and Belizaire also told police they didn't shoot the victims. Alcime told the court Devaughn Hall told the police that he killed the couple.
Mr Farquharson suggested to Alcime he was the leader of the group and could be seen assaulting the man in the video.
"That's you standing over the man, kicking and pushing the man and poking him," suggested Mr Farquharson, referring to the video surveillance footage of the shooting.
Alcime admitted to assaulting the man and claimed Mr Farquharson's client, Paul Belizaire, was also there kicking and pushing the man.
Mr Farquharson put it to the witness that he slapped and kicked Mr Johnson.
"We all put hands on the man," replied Alcime.


"You were running the show," suggested Mr Farquharson.
Alcime denied the assertion. He said Devaughn Hall was running the show, and was standing over the man.
Alcime said it was Devaughn Hall who told them Mr Johnson had $2million. He said they searched the man's truck for the money but did not see any.
Farquharson asked Alcime what was he charged with at his arraignment in the Magistrates Court in reference to the matter.
The witness said that he was charged with murder, attempted armed robbery, and possession of a firearm.
Mr Farquharson suggested he was never charged with attempted murder, but Alcime insisted that he was.
"I put it to you that you were charged with the armed robbery of Barry and Sheena Johnson, stealing a set of keys and a silver 2003 GMC truck," said Farquharson.
Alcime denied the assertion, but then later admitted that in addition to the murder, he was also charged with armed robbery and possession of the firearm and four shotgun shells.
The trial continues.