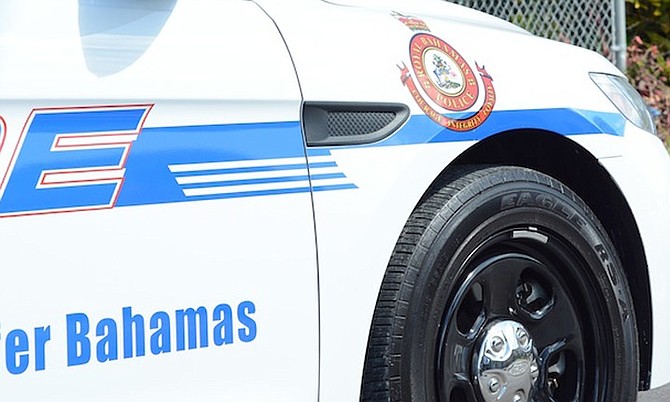 By SANCHESKA DORSETT
Tribune Staff Reporter
sdorsett@tribunemedia.net
POLICE are on the hunt for two men who robbed a Super Value store early yesterday morning sending three female employees to the hospital for "shock".
According to Super Value owner Rupert Roberts, the incident took place shortly after 7am at the food store chain's Nassau Street branch.
Mr Roberts said employees were about to enter the store when they were approached by two masked men armed with firearms.
"The men put a gun to one of the cashier's heads and forced their way into the store," Mr Roberts said.
"They told the cashiers to get on the floor and took the assistant manager. They put a gun to his head and told him to carry them to the safe. They got the float (from) the safe and they tried to get money out of the registers but they couldn't get the drawers open so they left.
"Three of the girls went to the hospital in shock, it was a traumatic experience for them."
Mr Roberts said he suspects his stores continue to be robbed by people "looking for bail money".
"We have a new government, a new prime minister, a new minister of national security and now a new commissioner of police but the same old crime," Mr Roberts said.
"I think it was someone looking for bail money. These people come out on bail and then to come to us for money to pay their lawyers. The $10,000 or $12,000 they need for their legal fees. I think that is what most of our robberies are about."
Mr Roberts said his stores will have armed police officers for the holiday season.
Last year, after having five of his food stores robbed Mr Roberts said at the time armed police officers would be stationed at all of his locations to ensure the safety of his staff and customers.
However, he said there was "some difficultly" in that.
Mr Roberts told The Tribune he believes his stores have become targets for criminals because of the cash flow nature of his business, but he said thieves are disappointed when they realise not a lot of money is kept in the cash registers.
Super Value stores on Mackey Street, Baillou Hill Road, Robinson Road and in the Cable Beach and Winton areas were all robbed last year.
In November 2016, police shot two armed robbery suspects moments after they robbed Super Value on West Bay Street and led police on a high-speed chase that ended in a residential area off East Street South.
During that robbery, more than a dozen customers were huddled inside the store when the theft occurred.
Anyone with information on the latest incident is asked to contact police at 911 or 919, the Central Detective Unit at 502-9991 or Crime Stoppers anonymously at 328-TIPS.
The investigation continues.
More like this story