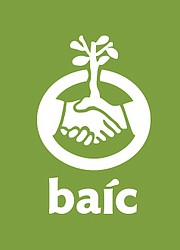 By RASHAD ROLLE
Tribune Staff Reporter
rrolle@tribunemedia.net
RICARDO Smith, who suffered an overwhelming loss to Chester Cooper in the deputy leader race at the Progressive Liberal Party's (PLP) convention last month, has been fired from the Bahamas Agricultural & Industrial Corporation (BAIC).
Mr Smith, who was head of security at the institute, was dismissed because of his participation in the convention, he told The Tribune.
It is an allegation officials in the government did not deny yesterday.
BAIC's staff regulations prohibit employees from standing for elections as a member of a political party.
BAIC chairwoman Miriam Emmanuel, when asked if Mr Smith's claims of why he was fired are true, said of his firing: "It was a breach of policy and staff regulations. No further comments."
BAIC regulations state: "No staff member shall hold any public or private employment or engage in any occupation or profession, which in the opinion of the general manager is incompatible with the proper performance of his/her official duties. No staff member shall take an active part in politics or in any political gathering or demonstration or stand for election as a member of any political party. Any staff member who accepts a public office of a political nature shall immediately resign from the corporation."
Sources in the PLP yesterday said the rules are rarely enforced but it remained unclear whether they intended to challenge the decision.
The Tribune understands that in connection with his firing, Mr Smith was said to be paid $35,000.
In the PLP deputy leader race, Mr Smith received 69 votes. His competitor, Mr Cooper, received 1,226. Of all the major leadership races, Mr Smith's loss was by far the most lopsided.