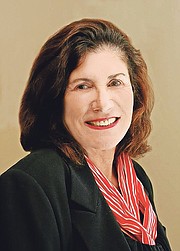 By Diane Phillips
History waits for no one and clocks do not stop because a loved one dies. Each time we lose someone who means something special to us in our personal lives we wonder what more we could have done for them before they passed or how we might have acted differently had we known their end was so near. Our loss makes us sad. It also makes us question ourselves. Did we fail them somehow by not expressing how much they meant to us? Was there something more we could have done to show them the respect we felt for them while they were able to understand what they meant to us and the influence they had on our lives.
Just as we ask ourselves what did we not do that we could have when a loved one dies, countries say what more should we have done or what can we do now to show our respect or honour for the person who gives or gave so much?
The issue haunted me over the last several days as we saw the news of several people passing. A quiet, highly respected teacher named Al Smith who influenced children in Family Island schools; Emmet Pritchard, patriarch of the John Bull, Starbuck's, Asa H Pritchard family; Michael D Dingman, visionary entrepreneur and philanthropist who despite his wealth never assumed airs nor outgrew his favourite clothier, the LL Bean outdoor catalogue, and a name everyone in The Bahamas knows, Sir Arlington Butler, the longest serving Bahamian head of the Bahamas Olympic Association and former speaker of the House of Assembly.
I mention this as a precursor to a call to action, to honour our heroes, living and passed. The call is not new. Others including Sebastian Campbell, Freddie Munnings and Carlton Smith have been leading this charge for years. I want only to build on the groundwork they laid and urge a national discussion, create a sense of urgency and offer a list of those whose place in history must be secured.
We must find a way to remember those whose lives impacted the nation but whose memory was not commemorated by bust, monument, street, building or venue name.
We do not know why this country is so strong when it comes to certain traits and so weak in others. We produce great athletes and world-class artists and musicians. We win culinary contests against the best of the best. We probably have more environmental action groups than any small country in the world and more NGOs per capita than anywhere in the region. Our history is filled with intrigue, glamour, skullduggery and romance, yet our buildings are bare and have no plaques.
Since Independence, every decision – even who to honour – is so mired in politics we cannot get out of our own way and get on with honouring those persons who we should.
Let us start with Ronnie Butler. Age ain't nothin' but a number, still Ronnie, now often in a wheelchair, lives in the most modest of circumstances, an apartment identified to strangers as the one with the big dumpster in front of the row. Surely, a Bahamas that adores Ronnie Butler could do better for him. Only Craig Flowers hailed him as he deserves, singing his praises with a life-size statue on the grounds of his office complex just west of The Pointe on West Bay Street.
Let us honour Patricia Bazard, an advanced stage cancer patient. Mrs. Bazard has dedicated her life to music, not only as the founder and heart of the National Children's Choir, but often sewing until the wee hours of the morning, making choir gowns and costumes for performances after going door to door to raise money to take her young singers to a concert they had been invited to take part in.
Next is the memory master guitarist Joseph Spence. For years, musician Fred Ferguson, another unsung hero, has been trying to raise funds for a proper headstone on Spence's grave. Spence was considered one of the greatest folk guitarists of all time, celebrated by musicians, the Smithsonian and by academics of music around the world, but his remains lie in a Woodlawn Cemetery grave with nothing but a name and dates of birth and death. Fred Ferguson has a gofundme page for the tombstone, but why are we begging for something that we should do without hesitation? Why?
The bust of Norman Solomon, sponsored by friends and family, was completed more than three years ago. It remains in storage pending final government approval for its placement on the east side of One Bay Street, overlooking the street that he helped make famous around the world. Norman Solomon was far more than a successful businessman (Mademoiselle, Wendy's, The Body Shop, Ardastra). Though elected UBP, he stood for and welcomed majority rule in the 1960s. In the early 1980s, when the drug trade was at its worst and the reputation of The Bahamas was shattered, he confronted Colombian drug dealers on Norman's Cay, sitting, one man alone on the Exuma island with guns pointed at his head as the Colombian flag flew overhead, defying them to order him off land in his own country. It was his actions that triggered the Commission of Inquiry. And it was Norman Solomon, a staunch FNM, who sat by Lynden Pindling's bedside as the father of the nation was dying, holding Pindling's hand and crying. The two men had been through so much together.
We must honour Jackson Burnside who had a way of making all of us see art and architecture in a way we never would have without him.
Let us, please, take the politics out of who is honoured under what administration and get on with the task of placing plaques on historic buildings and understanding a hero is not defined by the political party he or she aligns with but by the lives they touch.