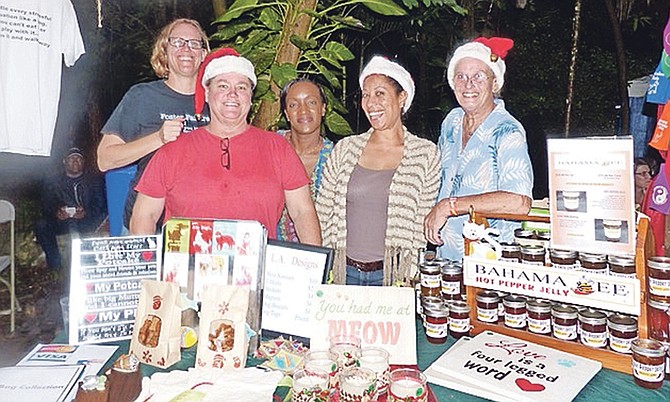 "IT'S beginning to look a lot like Jollification" and that is the theme for the Bahamas National Trust's very popular Christmas fundraiser being held November 18 and 19 at the Retreat Gardens on Village Road.
"The Christmas Jollification is an important fundraiser for The Retreat Garden. This national park protects an outstanding palm collection and has tremendous potential for increased touristic visitation. Funds raised from the Jollification will assist in upgrading the infrastructure to enhance the visitor experience." said Lynn Gape, BNT deputy executive director.
Christmas Jollification features some of the finest arts and crafts in The Bahamas, a variety of food with an international flair and a tasting of holiday spirits provided by Bristol Wines and Spirits and Bahamian Brewery. The staff of Commonwealth Bank, who are also major sponsors, will again assist the BNT at the gate and at a number of booths.
Caribbean Bottling and Coke Zero Sugar are partnering with the BNT to offer a special membership promotion tonight with any newly signed up member receiving a special sleek water bottle. If you want to attend this evening you must become a member first. The event is open to the general public on Saturday, November 18, and Sunday November 19, from 11am-5pm at The Retreat on Village Road. Jollification will feature over 80 talented artisans who will have wonderful crafts, jewelry and gift items on sale on Saturday and Sunday.
Admission is $5 for BNT members and $10 for the general public, Children aged five to 17 are $3.
• For more, see Weekend