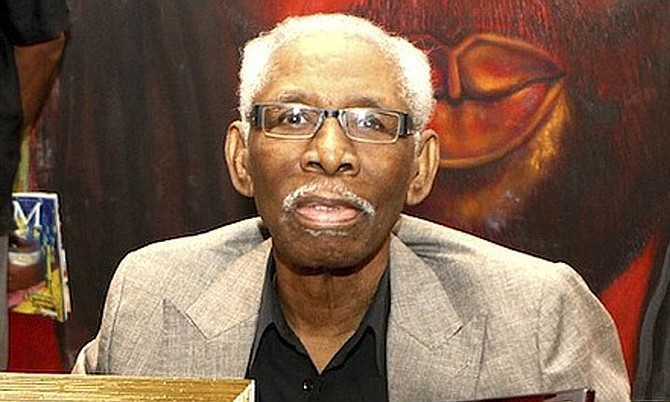 Bahamian music legend Ronnie Butler died early on Sunday morning. He was 80.
His career spanned more than five decades and spawned the hit songs "Burma Road", "Crow Calypso" and "Age Ain't Nothin' But A Number".
He was made a Member of the British Empire (M.B.E.) in 2003.
In a statement, Leader of the Opposition Philip 'Brave' Davis described him as a "national treasure": "Our nation's national musical treasure Ronnie Butler has passed into eternity. Now he belongs to the ages. He can sing his sweet music in heaven as he travels Burma Road on the way to the Pearly Gates.
"Ronnie Butler helped us to build our sense of national identity. Almost fifty years ago, just as we ushered in majority rule he reminded us from whence we came.
"He told us that he remembered when we used to go to high mass on Sunday with high top tennis with no socks on. That was Ronnie Butler.
"It seems that his voice has always been with us. He leaves a great legacy. I am sure all of the nation feels this loss.
"On behalf of the Progressive Liberal Party, my wife Ann-Marie and on my own behalf, I extend condolences to his family on the loss of this national icon."
Former Attorney General Alfred Sears also paid tribute to his "friend and brother": "A national cultural hero and patriot, who helped to shape the Bahamian identity, through his creative lyrics, wit, powerful voice and principled views.
"He believed in the ideals of the Majority Rule struggle, mentored younger artists, shared his musical gifts with the Fort Charlotte Community and the country freely whenever requested and was courageous in speaking truth to power in defence of the ideals of Majority Rule and building the cultural institutions of The Bahamas. I am proud to call him my friend and Brother. RIP."