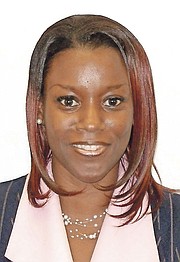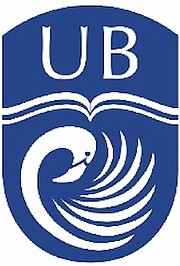 Q & A with UB Recruitment and Admissions Director Mrs Patsy Wilson
Applying to colleges and universities can be a daunting task. Each academic year, University of The Bahamas (UB) accepts approximately 2,000 new students in total at the Oakes Field Campus and Grosvenor Close Centre in New Providence and UB-North in Grand Bahama but there are plans to accept many more as new growth targets are met.
The director of recruitment and admissions, Patsy Wilson, and her team are often the first point of contact for prospective UB students and their parents as well as guidance counsellors. Sharing the vision, mission and the academic programmes of UB is vitally important, as well as clearly articulating opportunities for extra-curricular and leadership engagements, available financial aid and scholarships and application deadlines.
Why is tertiary education so important?
As a proud graduate of UB with a Bachelor degree in business information systems and a Masters in business administration, I'm a strong proponent of higher education. In a global, dynamic society, companies and corporations are looking for people with the skills, training and acumen to advance their mission. A skilled, educated workforce, especially in The Bahamas, remains vitally important to national development and our continued ability to remain competitive on an international scale.
Why should one apply to the University of The Bahamas?
One should consider applying to UB for many reasons including we offer small classroom sizes to better facilitate one on one opportunities between the professor and student. The university provides students with the proper foundation for their educational and professional pursuits as well as affordable tuition and financial assistance. Last but certainly not least, this is our national university. Students can stay at home but also receive international immersions for research and training. We have much to be proud of at UB and I encourage students to consider UB as a viable choice for tertiary education.
What are the admission requirements for UB?
To be eligible for acceptance to UB, applicants must have one of the following:
• Five BGCSEs or equivalent passes including English and Mathematics with 'C' grades or higher.

• Four BGCSEs or equivalent passes including English, Mathematics, a Social Science and a Natural Science with 'C' grades or higher.
• A combined score of at least 1000 on the Math and Verbal components of the SAT if taken after 2005 plus a high school transcript with a cumulative grade point average of 3.00 or higher inclusive of at least one term of the 12th grade or senior year.
• Successful completion of an academic upgrading programme at UB or an institution recognised by UB.
What are the admission deadlines?
We have two deadlines. For Fall semester (beginning classes in August) it's the first Friday in February and for Spring semester (beginning classes in January) it's the last Friday in September.
How can one enter UB if the BGCSE requirements are not met?
We want everyone to have the opportunity to receive higher education and because of this we suggest applicants pursue one of the following options:
• Retake the BGCSEs as a private candidate registering through Testing Services at the Ministry of Education.
• Complete the College Preparatory programme at a local college with "C" grades or better.
• Complete at least 15 credits or more at an accredited college/university as a transfer student.
• Complete UB's Summer Bridging programme (during the summer sessions).
Are there programmes which require additional coursework or auditions?
In addition to the general admissions requirements, some programmes have additional requirements.
• Art applicants must submit a portfolio of their work.
• Music applicants must pass an audition conducted by UB Music department faculty. These auditions are normally held in the Spring semester for students being admitted in the Fall.
• In addition to the general admissions criteria, Nursing applicants must have earned a BGCSE pass in at least one natural science subject, preferably Biology or Chemistry, and present themselves for an interview.
• Education applicants may be required to present themselves for an interview.
For more information about admissions to UB contact 302-4499 or email admissions@ub.edu.bs.
"Gain An Edge" is a weekly collaboration of the Lyford Cay Foundations, Bahamas Technical and Vocational Institute and University of The Bahamas aimed at promoting a national dialogue on higher education. To share your thoughts, email gainanedge@tribunemedia.net.
More like this story