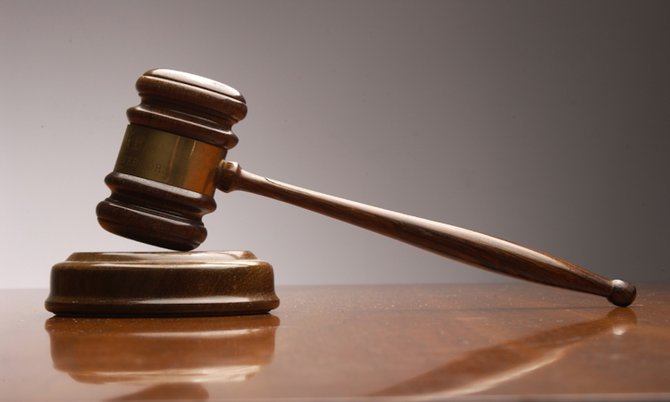 By NICO SCAVELLA
Tribune Staff Reporter
nscavella@tribunemedia.net
THE SON of former Governor General Sir Arthur Foulkes will receive a court-appointed lawyer to appeal his prison sentence for sexually assaulting a 13-year-old girl entrusted to his wife's care, The Tribune understands.
Officials at the Court of Appeal confirmed Joseph Andrew Foulkes will return to court on January 22, 2018 concerning his appeal, which stems from the ten-year prison sentence given him nearly three years ago.
A Supreme Court jury returned a 7-2 guilty verdict against Foulkes for unlawful sexual intercourse on March 11, 2015. The trial was held before Senior Justice Stephen Isaacs.
Foulkes had pleaded not guilty to the single count of unlawful sexual intercourse with which he was charged.
At trial, the girl testified that on a Sunday morning during the period in question, she was at her guardian's house, a normal practice for her on weekends.
The accused had taken his wife, who was her guardian, to work before returning to the house to inform his son that he was going to take him to church.
When he returned from taking the child to church, he came into the bedroom where the victim was watching television and sat on the bed before putting his hand on her chest, the girl testified.
When she looked into his eyes as instructed, he threatened to kill her if she told anyone about his actions. She told the court that she was asked to disrobe and that her alleged attacker instructed her to bend over near the dresser. He then proceeded to have sex with her for five to 10 minutes.
"I told him I was hurting and he told me to shut up," the girl said while testifying previously, adding that after he was done, the man finally let her go to clean up.
She said her abdominal area and genitals were in pain when she urinated and upon wiping herself, she saw blood. Moments later, the man entered the bathroom and tossed her clothes at her to get dressed, she said.
The girl said she declined to immediately report the sexual assault because she was threatened and did not want to ruin her good relationship with the wife of her attacker, she told the court.
Nonetheless, the complainant admitted Foulkes had never been inappropriate with her on previous occasions when she was alone with him.