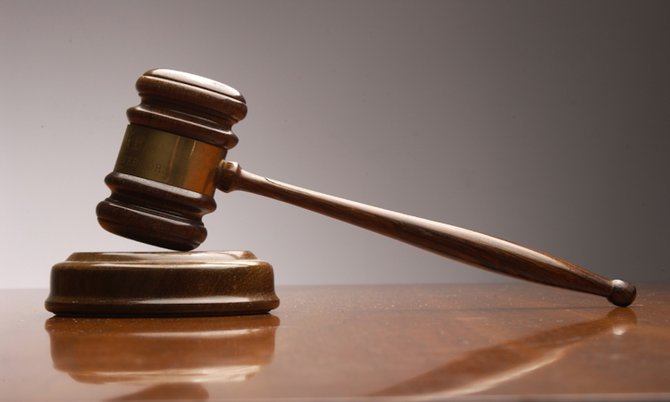 By NICO SCAVELLA
Tribune Staff Reporter
nscavella@tribunemedia.net
THE CROWN'S possible withdrawal of charges against two brothers accused of abducting a woman by throwing her into the trunk of a car was adjourned for another three weeks after the virtual complainant failed to appear before court to testify, The Tribune understands.
Police prosecution officials told The Tribune that Khalilah Farrington was due to take the witness stand before Chief Magistrate Joyann Ferguson-Pratt yesterday to give testimony to support her previous request to have the one count of causing harm against 27-year-old Travis Knowles and 29-year-old Valentino Knowles withdrawn.
Testimony
However, after Ms Farrington failed to appear, the matter was adjourned to October 28. The Tribune understands that after she gives her testimony, the Crown will withdraw the charges against the two brothers.
Ms Farrington is the woman who was previously seen in a cell phone video being thrown into the trunk of a car in an alleged abduction on August 20.
Shortly after 7pm on the day in question, police received a report of an alleged abduction of a woman by two men in a Honda Accord on Taylor Street.
Mobile Division officers on routine patrol were immediately dispatched to the area, where they intercepted the vehicle at the corner of East and Taylor Streets.
Vehicle
During a search of the vehicle, police said they found a woman "hidden in the trunk in good health." The two male occupants of the vehicle were subsequently taken into custody.
At the initial arraignment of the two brothers in late August, both of whom had entered not guilty pleas to the charge they were each faced with, Ms Farrington informed the chief magistrate of her intention to withdraw the charges against the two accused.
At the time, Ms Farrington admitted to Chief Magistrate Ferguson-Pratt that the circumstances that led to her alleged abduction "was my fault."
In response to Ms Farrington's statements, police prosecutor Sergeant Timmy Saunders told the court he would need at least a week to receive instructions from the Office of the Attorney General on how to proceed.
The matter was subsequently adjourned.