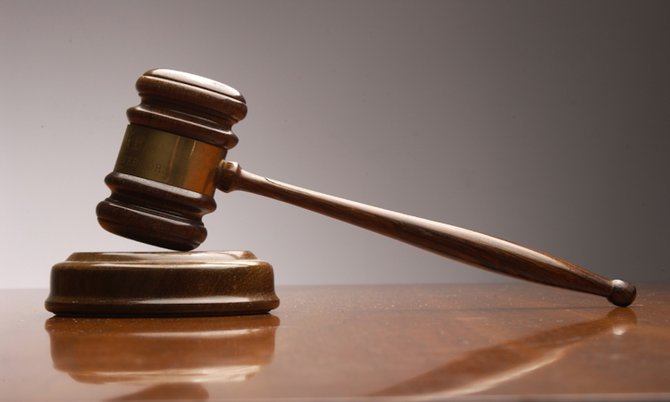 By NICO SCAVELLA
Tribune Staff Reporter
nscavella@tribunemedia.net
THE OFFICE of the Attorney General yesterday agreed to a proposal by attorneys for Freddie Solomon Ramsey to have their client satisfy his $200,000 plus repayment of ill-gotten gains order to the Bahamas Electricity Corporation via the transfer of land to the government of the Bahamas.
Wayne Munroe, QC, before Justice Bernard Turner, reiterated his previous submissions before the court that a property conveyance can satisfy the disgorgement order, charging that the land in question has a higher value than the $221,457.81 Ramsey had received from French company Alstom SA.
Director of Public Prosecutions Garvin Gaskin, though noting some of the technicalities involved in the conveyance process, such as who or what entity would be the official receiver of the real property in line with Justice Turner's ruling, said the Crown had no objection to the proposal.
Process
After noting the submissions of both parties, and factoring in the amount of time needed to conduct the conveyance process, Justice Turner adjourned the matter to December 15, when the process is expected to be completed.
If it is not, Mr Munroe said, then that hearing will serve as an update on how far along the conveyance process is.
"What is left to be done now is the government will wish to have its own appraisal to be satisfied as to the value and then we have to go through the formalities of checking the title to make sure the government is getting land that has good title," Mr Munroe told reporters after the hearing.
"Hopefully by that time (in December) the conveyance will be complete and that will be the end of the matter or it will be reported at what stage the conveyancing process is," he added. "Sometimes it can take a while."
In July 2016, Justice Turner imposed a $14,000 fine on Ramsey as opposed to a prison sentence in connection with evidence alleging that Alstom SA paid more than $300,000 to a BEC board member to influence the awarding of the New Providence Phase Two and Three contracts between 1999 and 2003.
Justice Turner said Ramsey had six months to pay off the fine or face six months in prison.
In addition to the fine, the judge said he saw no reason why he should not order the entire $221,457.81 Ramsey allegedly received from Alstom as a result of the scandal be repaid, which he said should be paid to BEC or any successor of BEC within nine months.
Failure to pay off the amount within that time, Justice Turner said, would result in that sum being applied to Ramsey's real property tax and/or him facing a separate term of six months' imprisonment.
Justice Turner also said that sum should be paid to the country's consolidated fund should BEC no longer be considered a public body.
Before that, Ramsey was acquitted of two counts of conspiracy to commit bribery and two counts of bribery concerning the Phase Two contract. However, he was convicted of two counts of conspiracy to commit bribery and 12 counts of bribery concerning the Phase Three contract.
Charges
The 18 charges against Ramsey--four of conspiracy to commit bribery and 14 of bribery--concerned the New Providence Expansion Phase Two and Three contracts.
It is alleged that Ramsey, being concerned with others, conspired to "solicit, or accept any advantages as an inducement to, or reward for, or used influence in procuring" for ABB Generacion and Alstom SA in the New Providence Expansion Phase Two contract with BEC between 1999 and 2003.
Ramsey is a former Free National Movement parliamentary candidate for Fox Hill. He is also a former insurance executive.
He was 78 when he was arraigned in 2015.