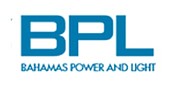 By RICARDO WELLS
Tribune Staff Reporter
rwells@tribunemedia.net
BAHAMAS Power and Light disconnectors are facing harsh criticism and in some cases threats from consumers in the wake of remarks by BPL Chairwoman Darnell Osborne, who recently said 40 per cent of disconnected customers were being reconnected illegally by paying "bribes" to employees.
The claims were outlined in a statement from the Bahamas Electrical Workers Union (BEWU) released this week, which also outlined a culture of alleged leniency being shown to senior staff at BPL embroiled in controversy while junior staff are subjected to different treatment.
Additionally, the BEWU questioned procedural changes at BPL following a police investigation of a five-month long, $2m fraud scheme at the company.
"The union would like to advise the chairman to concentrate and put more efforts into building up the current low morale of the employees rather than destroying their characters," the statement said.
"We demand that the chairman stop such malicious actions forthwith. Instead of accusing our disconnectors of taking bribes and being dishonest, they should be complimented by the executive chairman for carrying out their duties in the absence of the fundamental tools needed to perform an effective disconnection."
BEWU further claimed that there are no disconnection locks available to do a "proper disconnection" because BPL executive management discontinued the ordering of locks without arranging a replacement.
BEWU suggested the current practice of switches being pulled down and a sticker being left on site to acknowledge disconnection leaves the process open for customers to restore their own power by pulling up the switch "without having to bribe anyone to restore their power."
BEWU also noted the "unproductive" practice of having up to four disconnectors carpool for daily assignments due to a lack of vehicles.
In September, Ms Osborne told The Tribune nearly half of BPL's disconnected customers are reconnected illegally by paying "bribes" to employees.
At the time, Ms Osborne said she could not quantify the financial loss to BPL from the illegal hook ups, but said it is "significant."
"Forty per cent of disconnected customers at BPL are reconnected unauthorised (by) paying off people," she told The Tribune last month.
"We are planning for this year, a software system called Advanced Metering Infrastructure, the AMI Project.
"What that will do is be a critical tool in terms of cracking down on the ability to have unauthorised reconnections based on bribes for reconnections of that sort."
The union also said it has yet to receive a copy of the Ernst and Young audit report that was used as a basis to dismiss three of its members in recent months.
The union claimed BPL violated the rights of employees and violated its industrial agreement with BEWU by dismissing the three employees "without presenting any evidence or giving them a chance to defend themselves."
BEWU said its members were suspended weeks before any senior staff were placed on leave.
"BPL allowed those same senior staff to assist the auditors with the investigation before they decided to suspend them," the union claimed.
"Both junior and senior staff should have been sent home at the same time in order for the audit investigation to appear to be fair.
"The union feels that it was unfair because those same senior staff had enough time to vindicate themselves by removing and tampering with the evidence."
Furthermore, the union said it was pleased to know that BPL allowed its lawyers to interview one recently suspended employee, who has since been cleared and allowed to return to work.
The union has asked BPL to extend the same "courtesy and opportunity" to its three terminated members. BEWU suggested that such a move would demonstrate "consistency and fairness in the workplace."
Another point of contention highlighted by the union was the trend of sending employees away on company business without their mandated daily allowances.
The union alleged employees are having to pay out of their own pockets to maintain themselves while away on company business, and upon their return, wait weeks to be reimbursed.
Lastly, BEWU requested a copy of the management services agreement (MSA) Power Secure presented to BPL if the company intends to follow the same plan.
However, if the company aims to change course, BEWU said it would like a copy of any new business plan being used by BPL.
The Tribune contacted Ms Osborne for comment yesterday but she declined to speak on the issues raised.
Last month, PowerSecure and BPL agreed to "amicably" end their business relationship. PowerSecure had held a five-year operating agreement, which it signed in early 2016.
More like this story