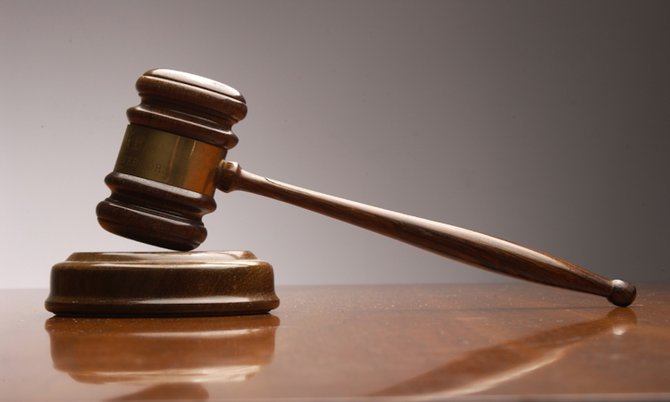 By NICO SCAVELLA
Tribune Staff Reporter
nscavella@tribunemedia.net
A SENIOR police officer yesterday testified how the man accused of setting fire to a dormitory at the Bahamas Agriculture and Marine Sciences Institute initially told police the fire was started by one or more of the many unpaid labourers at the site.
Inspector Demeritte, taking the witness stand before Justice Bernard Turner, said Dave Dion Moxey claimed in a January 16, 2015 statement how from "day one" of his week-long employment stint at BAMSI, he noticed a number of disgruntled Haitians and Androsians threatening to burn the building down over payment issues.
According to Insp Demeritte, who was the investigating officer, Moxey claimed in the short period of time he was employed at the North Andros site, various workers claimed they were owed thousands by an individual named Whitney Bastian, and at one point, things got very "violent" at the site.
However, Insp Demeritte said Moxey also claimed he was paid the full $1,200 he was owed by Mr Bastian. Moxey also allegedly claimed that it would have been $1,300 had it not been for the $100 Mr Bastian deducted for lunch credit.
Statement
Moxey also reportedly suggested in his statement that BAMSI's security guard be questioned on the matter, claiming that multiple acts of impropriety occurred at the site even while the police were conducting their investigation into the fire.
Insp Demeritte further testified how anonymous male Crown witness "Alpha", who gave testimony on Tuesday by video link, identified Moxey on a 12-man photo lineup sheet the senior officer presented to him during a visit to the Sandilands Rehabilitation Centre in early 2015.
Despite Insp Demeritte saying he explained to Alpha at the time that Moxey may or may not be included in the lineup, his actions were promptly contested by Moxey's attorney Calvin Seymour, who charged that as the investigating officer Insp Demeritte ought not to lead the identification process with Alpha.
The trial continues.
Moxey was initially arraigned and charged with arson over allegations he set fire to the male dormitory at the North Andros site in January of 2015. Preliminary reports from police said the fire was the result of arson and the blaze began in the roof around 7pm on January 15, 2015. Officials battled the blaze and managed to extinguish it shortly after 11pm; however, it left one of the male dormitories at the site severely damaged.