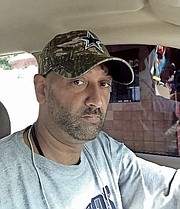 LET me start by saying "I hate you Aaron Rodgers."
No further comments, yes I'm still salty, now let's get to the PICKS.
THURSDAY
EAGLES vs
PANTHERS
The "Cambodian Express" continues to sail down the track.
A revitalised, shades of his MVP season, Cam Newton and a resurgent defence lead the PANTHERS to victory at home.
PANTHERS 31 -
EAGLES 24
SUNDAY
DOLPHINS vs
FALCONS
Reality check!
Dolfans, your team sucks, and this is the painful reminder.
FALCONS 38 -
DOLPHINS 20
BEARS vs RAVENS
RAVENS solid defence at home over the rookie QB from Chicago.
RAVENS 24 -
BEARS 17
BROWNS vs TEXANS
TEXANS at home, Watson continues to star at QB for the TEXANS.
TEXANS 42 -
BROWNS 17
PACKERS vs VIKINGS
Damn it, I hate you Aaron Rodgers, but I respect you!
PACKERS on the road.
PACKERS 27 -
VIKINGS 24 (OT)
LIONS vs SAINTS
SAINTS at home off the bye
SAINTS 23 -
LIONS 20 (OT)
PATRIOTS vs JETS
PATRIOTS on the road. The JETS win streak, crashes and burns!
PATRIOTS 34 -
JETS 23
49ERS vs
REDSKINS
'SKINS at home off the bye, 49ERS 1pm east coast kick off, no bueno.
REDSKINS 31 -
49ERS 17
BUCS vs CARDS
My gut says BUCS on the road, so I've got to go with it, despite the CARDS being a tough out at home.
BUCS 24 - CARDS 23
RAMS vs
JAGUARS
JAGS at home behind a lights out defence, and a heavy dose of rookie RB Leonard Fournett.
JAGS 23 -
RAMS 13
STEELERS
vs CHIEFS
STEELER fans before you criticise my COWBOYS, FYI your team sucks right now too.
Don't even think about it, CHIEFS in a statement game at home.
CHIEFS 34 -
STEELERS 20
CHARGERS vs
RAIDERS
CHARGERS in the upset, RAIDERS continue to miss injured QB Derek Carr.
CHARGERS 24 -
RAIDERS 23
GIANTS vs DENVER
Do I have to pick this one? No brainer BRONCOS at home.
BRONCOS 31 -
GIANTS 10
COLTS vs TITANS
If TITAN'S QB Marcus Mariota plays, TITANS at home. If not, this one could go either way. Nonetheless, TITANS at home. I had to pick someone.
TITANS 24 -
COLTS 23
• STEVIE J PICKS
Philadelphia Eagles
Baltimore Ravens
Houston Texans
Green Bay Packers
New Orleans Saints
Atlanta Falcons
New England Patriots
Washington Redskins
Tampa Bay Buccaneers
Jacksonville Jaguars
Kansas City Chiefs
Oakland Raiders
Denver Broncos
Tennessee Titans
• LEO B PICKS
EAGLES
FALCONS
PACKERS
LIONS
PATRIOS
REDSKINS
RAVENS
CARDINALS
JAGUARS
CHIEFS
CHARGERS
BRONCOS
COLTS
TEXANS
• SANTXO Z PICKS
PANTHERS
FALCONS
RAVENS
TEXANS
VIKINGS
SAINTS
PATRIOTS
REDSKINS
CARDS
JAGS
CHIEFS
RAIDERS
BRONCOS
COLTS
• CLINT J PICKS
PANTHERS
PATRIOTS
REDSKINS
PACKERS
FALCONS
SAINTS
RAVENS
TEXANS
RAMS
BUCCANEERS
CHIEFS
CHARGERS
BRONCOS
TITANS