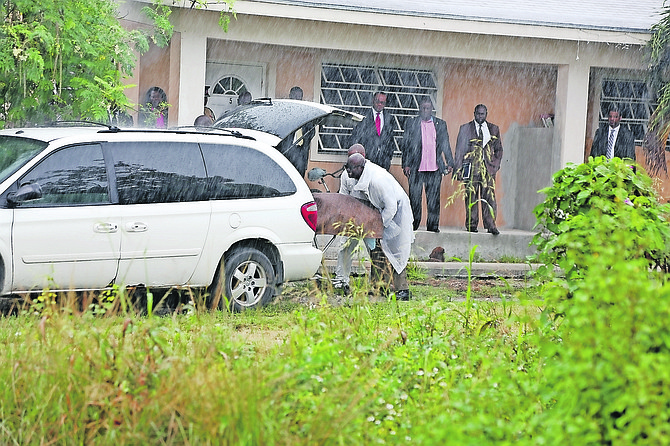 By RASHAD ROLLE
Tribune Staff Reporter
rrolle@tribunemedia.net
A MAN standing outside his Fox HIll residence yesterday was killed when two men pulled up in a white vehicle and shot him, police said.
The man, according to those who knew him, has been identified as Anthony McKenzie aka "Lugger."
His death marks the 110th murder this year and the eighth time someone has been killed in Fox Hill in 2017, a number that already eclipses the total number of deaths in the constituency last year.
"Shorty before 1pm the victim, an adult male, was standing in front of his residence with two other persons when a white vehicle pulled up," Senior Assistant Commissioner Stephen Dean said.
"Two persons came out, armed with firearms, shot at them and the victim ran off. The victim was chased by the men and fatally shot. The vehicle then left the scene. Despite the heavy police presence in this area we've been blighted by incidents like this but we are not giving up, we feel comfortable."
Mr Dean said not long after the incident police was able to recover the vehicle they believe was used in the murder.
The vehicle was found in the Nassau Village area.
"We're pursuing leads in that," Mr Dean said.
"While we are in the Fox Hill area, we have seen positive results over the past few weeks. We continue to take firearms and drugs out of this area. We will work until we get all the drug peddlers and people with firearms out of this area."
Fox Hill's MP, Shonel Ferguson, was at the scene of the murder and she told reporters she trusts the hard work police have been doing in the area.
"We are pleased that residents are coming forward to help as much as they can," she said. "We grieve with the family, but we celebrate also the goodness that's coming out of Fox Hill."