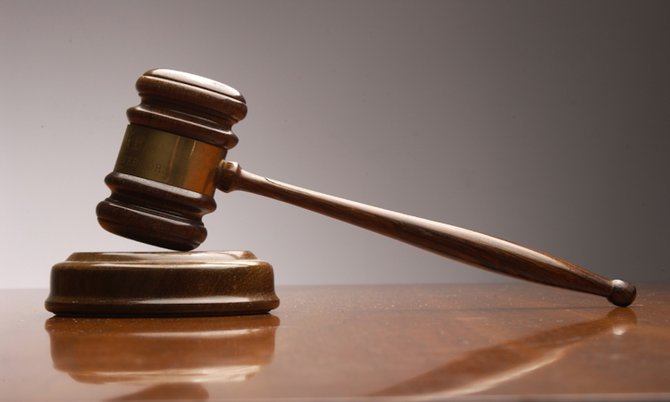 By NICO SCAVELLA
Tribune Staff Reporter
nscavella@tribunemedia.net
A MAN who killed his three-year-old daughter and hid her dismembered body in 2000 yesterday had his 15-year-late manslaughter appeal dismissed after the appellate president found his petition was connected to "a very bad case".
Court of Appeal President Dame Anita Allen said she was "not minded" to grant Stephen William's extension of time application for the same, especially given he waited some 15 years to appeal the sentence levied against him in 2002.
The Tribune understands Williams was seeking to appeal his 25-year sentence on the basis the trial judge did not consider his 10 months on remand when sentencing him.
Williams originally faced a murder charge in relation to the death of his child, Stevanna Williams. He plead guilty to manslaughter in February 2002 and was sentenced to 18 years in prison on April 4, 2002.
Sentence
However, the appellate court increased the sentence to 25 years on an appeal by the Crown.
According to a 2015 judgment by Senior Supreme Court Justice Stephen Isaacs, Stevanna was a three-year-old child, and in July 2000 her mother went to work and left Williams with Stevanna and her elder brother.
Justice Isaacs said something "mischievous" subsequently transpired between the two children, resulting in Williams scolding the older brother.
Justice Isaacs said according to a confession statement by Williams, as he attempted to chastise Stevanna, she struck her head on a table and fell on a concrete floor. Justice Isaacs said Stevanna looked "as though she was gasping" and Williams placed the child "somewhere else, opened a screen door, no doubt in the hope of getting air in."
However, the little girl died shortly after.
Justice Isaacs said Williams twice attempted to call an ambulance but was unsuccessful in doing so. Bewildered by "the horrifying nature of what had happened," Justice Isaacs said Williams "placed the child in a bag and hid the child in some bushes waiting for nightfall."
Wasteland
When night came, Justice Isaacs said Williams "spirited" Stevanna's body away to "some wasteland nearby", and "in a mindless act, an act that one can describe as the act only of a demented mind", Williams began to "dismember the child's lifeless body, first an arm, then another arm, then a leg, then another leg, and then decapitated the child and then severed the torso and cut the head into pieces."
However when Dame Anita, along with fellow Justices Stella Crane-Scott and Roy Jones heard the summary explanation of the particulars of the matter proffered by Williams, the appellate president said: "This is a very bad case... I'm not minded.
"I think you need to spend the 25 years."
She subsequently affirmed his 25-year sentence.
"Much obliged," came Williams' reply.
In September of 2015, Williams sought to have his 25-year sentence imposed by the appellate court revisited on the basis of an alleged procedural error during his initial hearing.
However, his hopes for an early prison release at the time was dashed by Justice Isaacs.