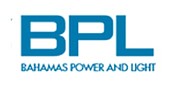 By NATARIO McKENZIE
Tribune Business Reporter 
nmckenzie@tribunemedia.net
Bahamas Power and Light's new chief executive said yesterday that he and the company's Board of directors are ready to take on the challenge of turning the beleaguered electricity provider to a "state of the art" and "world class" entity.
At a press conference at BPL's headquarters yesterday Whitney Heastie a BPL director and former grand Bahama Power executive was announced as BPL's chief executive.  Christina Alston, also a Bahamian who most recently served as director of supply chain services for Georgia Transmission Corporation will take up the post of chief operating officer next month.
Mr Heastie told reporters that having spent time on the ground over the last few months has made him aware that turning around the struggling electricity provider is "not insurmountable". "There's a lot of work to be done. We have a team that can certainly accomplish the mission that we have set out before us and I feel very confident that the Bahamian people will see the results of the hard work that we will do," said Mr Heastie.
He noted that BPL's Board has already started to put in place strategies aimed at addressing some of the "nagging issues" plaguing the company. "We have already begun to put in place some of the strategies that we need to implement to start and remedy some of the nagging issues plaguing the company both on the generation as well transmission and distribution side. We have been on the ground working from day one.  I have been apprised of what  has been going on and I am ready to take on that challenge," said Mr Heastie.
Mr Heastie noted that the Board has been working very closely with the management on the ground as well as both unions at BPL. "We recognise that we are going to have to do this as a team. I believe that we have the team to remedy the issues on the ground. There is no prohibitions in my mind that we can't turn this company to state of the art and world class."
Mr Heastie noted that BPL has both generation as well as transmission and distribution needs. "We have adequate generation on the ground but we are still seeing some outages around transmission and distribution. We have engaged the study of the transmission and distribution systems to prioritise the areas of softness and in the short term stabilise them with the future intent to strengthening those areas and bringing them to permanent resolution."
BPL Board Chairwomen Darnell Osborne stated that Canadian firm SanCon should be on the ground next month to conduct an assessment of BPL's equipment and needs. Mrs Osborne said that a report on their findings should be completed by December.
Mrs Osborne also noted that the Board was of the view that there is no need for a management company to be brought in, as was done under the Christie administration with PowerSecure. "The board is not of the view that we need a management company. This is the management team. We believe that we can turn this company and ultimately turn the country around by reducing the cost of energy."
Mrs Altson, a certified energy manager said that she was excited to be able to return home to utilise her expertise and skill set to aid the company. "This is a fantastic opportunity for me. I am proud and a Bahamian and so excited to have this opportunity. I have spent so many years wanting to come home and really address so many of the problems I understood the Bahamas was facing," said Mrs Altson.  
She noted that one of the first things that she and Mr Heastie will undertake is composition of a 90-day plan to set the ground work on the way forward. "I think we could be doing a disservice if we don't create the plan and set milestones," said Mrs Alston.