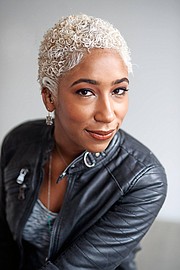 By ALICIA WALLACE
'#MeToo' — a campaign started by actor Alyssa Milano encouraging women to let people know they have experienced sexual harassment or assault has populated social media with evidence of the pervasiveness of sexual violence.
While it is empowering for some to be able to share their stories, or even say they have experienced something without naming or describing it, it is difficult for some people to see and understand.
It has sparked necessary conversations about sexual harassment and made it clear we need to clearly define the term and consider its effects.
In a 2015 survey conducted by Hollaback! Bahamas and Cornell University, 71.9 percent of respondents said they first experienced sexual harassment before the age of 15.
Seventeen percent reported their first experience of sexual harassment occurred before the age of 10.
We often think of sexual harassment as benign comments causing minimal harm if any at all, but over 50 percent of respondents were groped or fondled in 2015, and 80 percent had been followed by a man or group of men which made them feel unsafe.
Seventy-nine percent chose not to go out at night, 85 percent changed their route home, and 72 percent decided not to interact with a person as a result of street harassment.
What is sexual harassment?
Sexual harassment is any unwanted sexual advances, requests for sexual favours and includes verbal and physical acts of a sexual nature which violate dignity and/or create an intimidating and hostile environment.
It often depends on and abuses an existing power dynamic, used to coerce people in order to access or maintain employment or enrolment in educational institutions.
For example, in the workplace an owner, manager or supervisor may use their position and subsequent privileges to sexually coerce employees.
Suggestive remarks and inappropriate touching often go unreported because those experiencing sexual harassment fear being ostracized, terminated or facing discrimination at work.
Not limited to the workplace or educational institutions, sexual harassment frequently occurs in public spaces.
This is known as street harassment. From whistles and "Hey, baby" to following and groping, it is a daily experience for many. It disproportionately affects women, people of colour, differently-abled people and members of the LGBT+ community.
Generally, the more people are in a public space, the higher the frequency of street harassment, so those who walk and/or use public transportation are at a higher risk.
Why does this matter?
Sexual harassment, even when taking the form of comments and suggestions, is not harmless.
It is an act of violence. It is easy to dismiss this as an exaggeration, but it does not take long for an unwanted comment to escalate to physical aggression. Sexual violence is a spectrum, and while sexual harassment is seen as the lower end, it is not far from rape.
A sexual harasser ignores the same concepts and messages as a rapist. They impose themselves on other people.
They refuse to acknowledge or respect boundaries. They do not bother to get consent.
They are okay with making people feel uncomfortable.
They prioritize themselves.
They look for ways to exert their own power.
They do not care if the person says no or shows fear or anger.
They want to do what they want to do, no matter how it makes another person feel or impacts their life.
If a person can sexually harass someone in public, or in private where their job can be at risk, what else are they capable of?
What can they do behind closed doors, with no one to see, intervene or report?
Sexual harassment and the casual manner we respond to (or ignore) it contributes to the normalization of violence. It creates a world where people are free to do as they wish without consequence.
We assume everyone has the same experiences and interpretations of events as we do, and expect them to respond in the same ways.
We are slow to consider other points of view, and recognize the problem with predatory, violent behaviour whether or not it directly affects us.
Our failure to teach and talk about consent has manifested itself in generations and generations of people who have no spatial awareness, no understanding of boundaries and a belief they have the right to other people's bodies.
What is the difference between a compliment and sexual harassment?
In discussions about street harassment a lot of time is always spent dissecting compliments and trying to draw a line between a compliment and harassment.
This is an exercise in futility because there is no clear, solid line.
This is obvious in the definition of sexual harassment which uses "unwanted" as a descriptor of the act. By definition, an act is deemed sexual harassment when the person on the receiving end does not want to experience it.
One person may find a comment acceptable while another does not. While one person may be flattered by a comment, another may be offended, angered, or fearful.
The difference between a compliment and sexual harassment is how the message is received.
This means we need to be mindful of other people's feelings and pay attention to social cues.
If someone walks by quickly, avoids making eye contact, or is engaging in another conversation or activity, recognize that person as uninterested in your attempts to engage.
If you decide to offer a greeting and get no response, accept the lack of interest and move on. Resist the urge to impose yourself on another person.
If you give what you believe to be a compliment and get no response or a response you do not like, move on without taking up more time and space.
If your "compliment" has another result, something has gone wrong. Remember that compliments are about making other people feel good; not about making yourself feel good or reaping a reward.
Impact vs. intent
People often find the seemingly blurred line between a compliment and sexual harassment frustrating, especially when their focus is not on ending sexual harassment, but on their own desires.
If your "compliments" make someone cross the street, leave the office, or find other ways to put distance between themselves and you, you have had a different impact.
It is not unusual to affect people in unexpected, unintended ways. Sometimes we want to make people laugh, but offend them instead. There are times when we want to lighten the mood, but our actions only make things more uncomfortable.
At these times, our focus should not be on excusing or explaining ourselves. A message was not delivered properly, and it has affected other people.
Instead of considering our own feelings and getting lost in ideas of our rightness, this is the time to recognize the impact our actions had on the other people involved. Our impact is more important and deserving of our attention than our intent.
Bystander Intervention
Most of us have witness sexual harassment. We see people pull strangers by the arm to force conversation.
We hear whistles and kissing noises.
We see people being cornered by strangers. By not doing anything, we condone this behaviour and communicate that we don't care what may happen next.
If we understand the importance of consent and ownership of our own bodies, it is on us to condemn acts of sexual violence.
We can do this by directly addressing the harasser, distracting them with a question (like which bus to take or directions to the nearest bank), asking others to help stop an act, and checking in with people who experience harassment in our presence.
There is always something we can do to help.
For more information on ending street harassment, visit facebook.com/hollaback242.