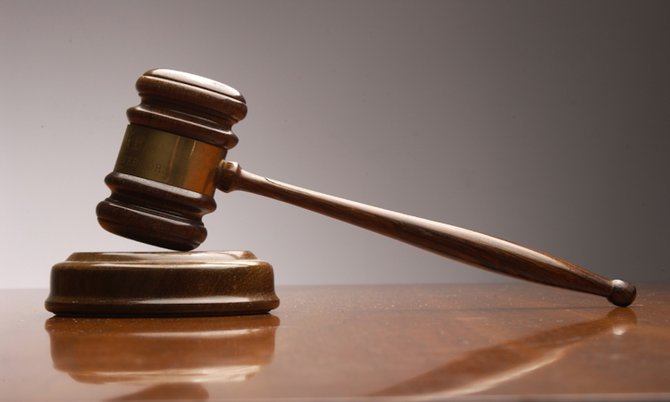 By NICO SCAVELLA
Tribune Staff Reporter
nscavella@tribunemedia.net
AN APPELLATE judge on Wednesday suggested a man seeking to represent himself on a murder appeal should instead retain the services of an attorney after expressing her concerns the appellant may not possess the necessary skills to lead his own appeal.
Court of Appeal Justice Stella Crane-Scott told Christopher Butler that while he has a Constitutional right to represent himself if he so desires, she isn't fully convinced a "layman" can navigate through the appeal process the way an attorney can, especially given the gravity of the matter.
Issues
Fellow appellate Justice Roy Jones brought to Butler's attention that "already" there were issues with the various grounds of appeal contained in his notice of appeal, referring Crown prosecutor Raquel Whyms' submissions earlier on in yesterday's hearing that Butler's notice of appeal was broad in scope and something to which the Crown could not respond.
Butler appeared before the appellate court on a notion of motion concerning the appeal of his 41years, 8 months sentence for murdering Rapeson Jules on June 4, 2013. Jules, 31, of Cowpen Road, was shot and killed while visiting a friend off Lazaretta Road.
At the start of the proceedings, Butler indicated to Court of Appeal President Dame Anita Allen that he wished to appeal his matter pro se (himself), after saying he had lost all confidence in his lawyer, Roger Gomez, who was supposed to represent him.
Butler indicated that Mr Gomez, a public defender, was supposed to have discussions with him concerning his matter following the last hearing, but had not done so.
And neither was Mr Gomez present for yesterday's proceedings.
Attorney Stanley Rolle, standing in for Mr Gomez in yesterday's hearing, indicated that Mr Gomez was ill, hence the reason for his absence.
However, after being questioned by Dame Anita, Mr Rolle indicated his and his office's willingness to represent Butler.
Confidence
However, Butler indicated to Dame Anita that based on his previous dealings with Mr Gomez's office on the matter in question, he is not sure if Mr Rolle would be able to restore his confidence and trust in their legal services.
After Justice Crane-Scott expressed her reservations about the appellant representing himself, Dame Anita adjourned the matter to October 25 for mention. In the interim, she said, Mr Rolle also a public defender, should speak with Butler concerning his appeal.