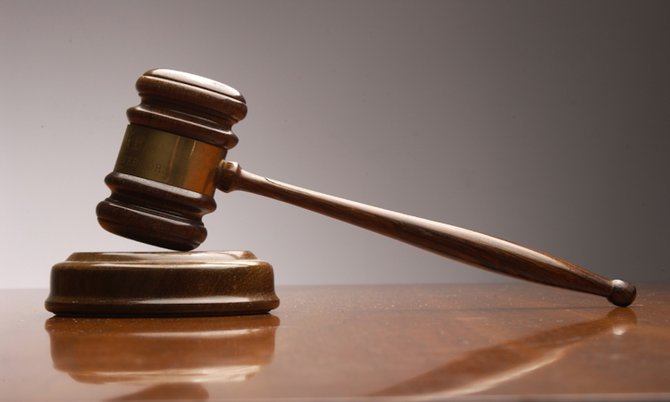 By NICO SCAVELLA
Tribune Staff Reporter
nscavella@tribunemedia.net
A MAN seeking to contest his life sentence for a double murder in 2011 that Crown prosecutors previously claimed was motivation for a triple murder that occurred just weeks later will receive a court appointed lawyer for his appeal application.
Serrano Adderley stood before Court of Appeal Justices Jon Isaacs, Stella Crane-Scott and Roy Jones seeking to challenge his conviction and sentence in connection with the July 2011 killings of Kevin Forbes and Alwayne Leslie at a Haitian village near Montgomery Avenue.
Upon hearing Adderley's request, Justice Isaacs noted the appellate court is inclined to appoint an attorney given the nature of the offence. He adjourned the matter to December 4.
In late 2013, a Supreme Court jury unanimously convicted Adderley of the July 12, 2011 double-murder.
In May of 2014, Justice Indra Charles sentenced Adderley to two life sentences for the double murder, while simultaneously rejecting the death penalty because his crime did not meet the criterion of being the worst of the worst.
According to earlier reports, on July 12, 2011 the police control room received information that two persons were shot in a Haitian village off Montgomery Avenue. Police on mobile patrol were subsequently dispatched and upon arrival at the scene were directed to the bodies of two men with gunshot injuries to the body and face.
Adderley denied he was present when the crime occurred, however, Shawn Knowles, Forbes' nephew and the prosecution's main witness, placed the Jamaican national at the scene of the crime.
Later that month, on the 30th, three people, including a pregnant woman due to give birth to a baby boy were fatally shot during an incident that prosecutors alleged at the time was in retaliation for Forbes' and Leslie's deaths.
According to reports, the victims were asleep in a one-bedroom apartment when intruders, who prosecutors alleged at the time to be Knowles and Timothy Saunders, forced their way inside by blasting the locks with a shotgun.
Once inside, they shot Shackara Rahming and Erica Ward in the head and Edward Braynen in the back using a shotgun. Four young children inside the apartment were found unharmed by police.
Ward was pregnant with Adderley's child at the time of her death.
On August 4, 2016, both Knowles and Saunders were sentenced to 18 years in prison by Senior Justice Stephen Isaacs. However, Knowles' sentence was reduced to 17 years after receiving credit for time spent on remand awaiting trial.
Saunders had his sentence reduced to 14 years for his four years spent on remand prior to trial.