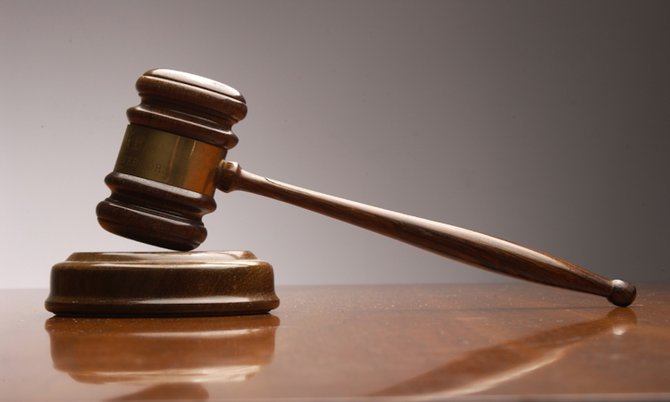 By NICO SCAVELLA
Tribune Staff Reporter
nscavella@tribunemedia.net
THE COURT of Appeal's president has urged a man convicted of murdering a former CARIFTA medalist to "trust" his legal representatives after he requested the court's assistance in appointing an attorney to represent him for the second time.
Dame Anita Allen told Javaro Davis the appellate court's acquiescence to his requests for a court appointed lawyer to challenge his 49-year sentence, notwithstanding the nature of his offence, would be the last time it agrees to any such request.
Dame Anita's admonitions, The Tribune understands, came after Davis' dissatisfaction with his previous court-appointed lawyer over the drafting of his notice of appeal.
Davis, who is serving time for murdering 2002 CARIFTA Games participant and medalist Rimardo Rolle in a nightclub in Freeport in March 2014, had previously been assigned counsel to contest his near-half century sentence.
However, The Tribune understands Davis took issue with the number of grounds contained in his notice of appeal – he allegedly wanted more grounds to be included – and thus grew dissatisfied with the representation of his attorney.
After brief submissions from Crown prosecutor Anthony Delaney, as well as attorney Stanley Rolle, the latter of whom stated his involvement in the matter was "very minimal", Dame Anita questioned Davis as to whether or not he planned to lead his own appeal.
"Are you prepared to represent yourself?" Dame Anita asked.
"Not at this moment, my lady," was the reply.
After a moment of deliberation, she stated the court was "minded" to assign Davis counsel at the public's expense and adjourned the matter to November 27 for mention.
However, she encouraged Davis to have more faith in his attorneys, whomever they might be.
"You have to trust your counsel, you know?" she said. "You can't continue to do this."
"… Not everything that pops into your head - you're untrained - is relevant to the particulars of the case."
Davis subsequently apologised for inconveniencing the court.
On August 5, 2014, Davis was unanimously convicted of murder in connection with the shooting death of Rolle, 27, of Freeport, Grand Bahama. On September 25, 2014 he was sentenced to 49 years in prison, set to commence from August 7, 2014.
According to earlier reports, shortly before 2am on the day in question, police received information of a shooting incident at Legend's Night Club on Queen's Highway, Grand Bahama.
When officers arrived on the scene, they found a man suffering from gunshot wounds to his upper body. Later, at 9.45am, he died in hospital.
The Tribune understands that Rolle, a former member of the track club Star Trackers and former Queen's College student, was a member of the 2002 CARIFTA Games National Team where he won the 800m, and placed 5th in the 400m.