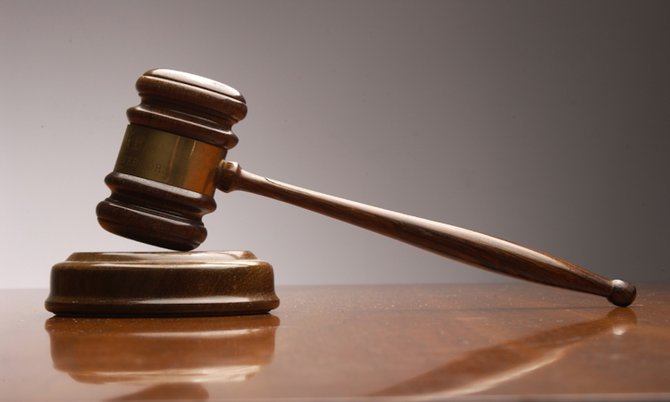 By NICO SCAVELLA
Tribune Staff Reporter
nscavella@tribunemedia.net
FORMER Cabinet minister Kenred Dorsett is due to reappear in Magistrate's Court today in connection with allegations that he used his former ministerial position to extort and solicit $120,000 in bribes from Jonathan Ash.
The former environment and housing minister was originally scheduled to appear before Magistrate Samuel McKinney on Thursday, however, The Tribune understands the matter was adjourned to today.
Today's hearing is to determine if the bribery and misconduct charges Dorsett is faced with will proceed directly to the Supreme Court through the presentation of a voluntary bill of indictment or a preliminary inquiry, in which a hearing would take place to determine if there is sufficient evidence for the case to be heard in the higher court.
Dorsett was initially arraigned in July before Magistrate McKinney concerning nine criminal charges: a single count of misconduct in public office and four counts each of extortion and bribery.
The allegations concern the purported exchange of funds in connection with work done by a heavy equipment operator to move debris from the New Providence Landfill following a massive fire at the site in March.
The extortion charges were brought contrary to Section 453 (1) of the Penal Code, Chapter 84 while the bribery charges were brought under Section 3(2)(a) of the Prevention of Bribery Act Chapter 88.
The misconduct in public office was brought under common law.
It is alleged that Dorsett, while a public official between March 1 and May 9 of this year, demanded and obtained two payments of $10,000 and two payments of $50,000 from Mr Ash knowing he was not lawfully authorised to demand the payments.
Dorsett pleaded not guilty to the allegations.
For the bribery and misconduct in public office allegations, Dorsett was not allowed to enter a plea to the charges as they are indictable.
Dorsett was initially remanded into custody until August 31, however, he was released from custody by the Supreme Court the day after his arraignment, when he was granted $50,000 bail with two sureties.
As a condition of his bond, he was required to surrender his travel documents to the court and cannot leave the jurisdiction without the Supreme Court's permission.