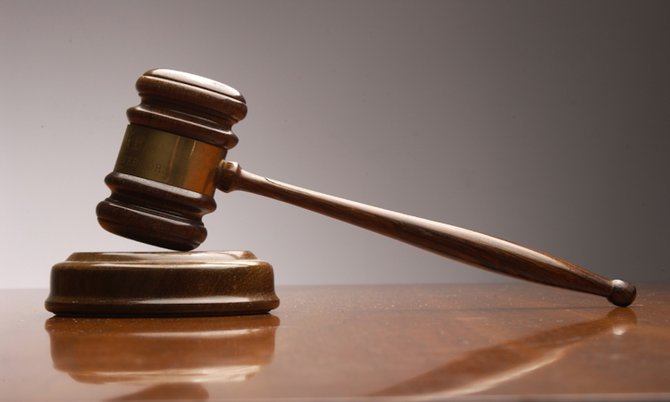 By NICO SCAVELLA
Tribune Staff Reporter
nscavella@tribunemedia.net
SUPREME Court jurors heard yesterday how one of the accused men in the 2014 shooting death of Blair Estates resident Andre Cartwright was arrested by police in a hotel room on Paradise Island the day after the incident in question.
Police Superintendent Roberto Goodman, taking the witness stand before Justice Renae McKay, said Kevin Andrews, two women roommates, and another man were all found in room 211 of Sunshine Paradise Suites in October 29, 2014.
Cartwright was murdered in the early morning hours of October 28.
At the time of the arrest, Supt Goodman claimed Andrews told him he was only seeking to give an unnamed individual a ride to the hospital after noticing "blood" on that person.
According to Supt Goodman, Andrews said he asked his girlfriend to carry that unnamed person to hospital.
Upon taking the witness stand, Supt Goodman said on October 29, 2014, and as a result of information received, he, along with a police inspector, a sergeant, and a team of Drug Enforcement Unit (DEU) officers, went to Sunshine Paradise Suites, where the team of officers were instructed to surround the premises.
Supt Goodman said he subsequently went to the front desk and spoke with a woman manager, from whom he received certain information before exiting the front desk area and returning outside.
While outside, he said he observed two young women exiting room 211. He identified himself to them, questioned them about which room they were staying in, and subsequently took a set of keys from one of the women.
The officer said he took both women and the other officers to room 211, and used the keys he obtained to open the door. Upon entering, Supt Goodman said he saw two men seated on a bed in the room, one of whom was Andrews.
Supt Goodman claimed that after Andrews allegedly told him about him asking his girlfriend to carry the unnamed, injured person to the hospital, the room was subsequently searched for anything illegal, a process which proved fruitless.
The four were taken into custody and transported to the Paradise Island police station and booked. They were later transferred to the Central Detective Unit for further investigation.
Yesterday's proceedings also had testimony from Dr Caryn Sands, a forensic pathologist at the Princess Margaret Hospital (PMH), who said Cartwright's cause of death was due to gunshot wounds.
She said Cartwright was shot two times, one to the back and the left shoulder.
The matter was adjourned to Thursday at 10am.
Yesterday's proceedings mark the third week of trial for Andrews, of Montell Heights, and Tiano D'Haiti, of Thompson Lane, in connection with Cartwright's murder.
D'Haiti, represented by Jairam Mangra, is accused of murder and attempted armed robbery, while Andrews, represented by Murrio Ducille, is accused of murder, attempted armed robbery and burglary.
According to initial reports from police, Cartwright, 44, was at his Blair Estates home around 1.40am with his mother and father on the morning in question, when men kicked in the door of the house.
When he heard the noise, the deceased got his licensed shotgun and went to investigate, police reported. He encountered the suspects, one of whom was armed with a handgun, police said.
There was a brief exchange of gunfire, which resulted in the victim being shot multiple times. He died at the scene. One of the suspects was also shot, however, initial reports from police said he and the other men escaped in a silver coloured Honda Accord.