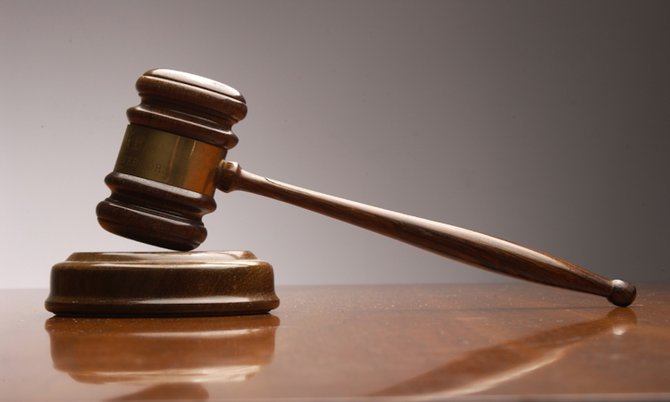 By NICO SCAVELLA
Tribune Staff Reporter
nscavella@tribunemedia.net
A GRAND Bahama native sentenced to life in prison for killing a police officer approximately 25 years ago may finally get to appeal his sentence when he returns to the appellate court in early November.
Alexander Williams, 48, of Freeport, will return to the Court of Appeal on November 7 for a status hearing into the appeal he is seeking to have heard concerning the 1992 murder of Constable Truman Cooper.
Williams is seeking an extension of time application to file his notice of appeal, after having missed the 21-day deadline to do so after sentencing. The Tribune understands his most recent notice of appeal was filed in late 2014. He was re-sentenced to life in prison in 2011.
Williams, and his attorney, Stanley Rolle, were both present before Court of Appeal Justices Dame Anita Allen, Jon Isaacs and Roy Jones yesterday, however, Mr Rolle told the court there were some issues concerning the Crown's receipt of both the original extension of time summons and the supplemental affidavit, which is essentially the basis of his appeal.
Dame Anita subsequently adjourned the matter to November 7, informing Mr Rolle and his client that the appellate court will deal with Williams' "substantive matter" depending on the outcome of the status hearing.
In 1993, Williams was convicted of murder and armed robbery and sentenced to death in connection with Constable Cooper's murder. Williams was in his early twenties at the time.
In 1998, when he was due to be hanged, his execution was stayed.
On February 3, 2011, Justice Isaacs, then a Supreme Court judge, re-sentenced Williams to life in prison.