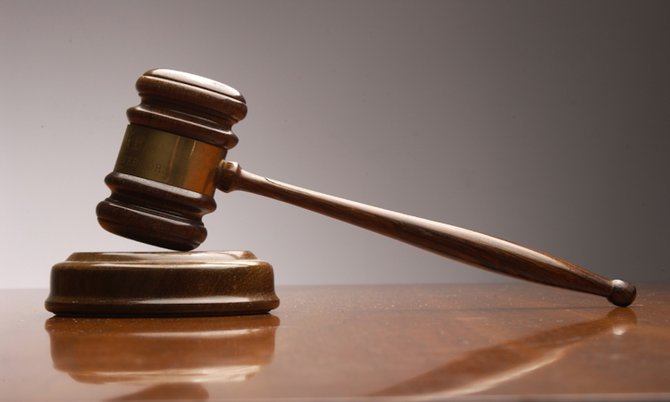 By NICO SCAVELLA
Tribune Staff Reporter
nscavella@tribunemedia.net
A bench warrant was issued for the arrest of media personality Christina "Chrissy Love" Thompson when she failed to appear before a Supreme Court judge Friday accused of making contemptuous remarks about the legal proceedings against former Cabinet minister Shane Gibson, who had been charged with impropriety.
However, Justice Cheryl Grant-Thompson ordered that the bench warrant be suspended until 9:30am on Wednesday, September 20. Should Ms Thompson not appear in Court at that time, the warrant will be executed.
However, court documents seen by The Tribune show how Thompson has, as of Wednesday of this week, filed a Constitutional Motion against the originating summons and consequent proceedings.
In that motion, dated September 13, 2017, Thompson declares that the Constitutional rights given her under articles 17, 19, 20, 23 and/or 28 of the Bahamas Constitution have been infringed upon.
She is also requesting an order that the proceedings originating from "verbal summons" returnable on August 31, 2017, as well as the summons bearing the date of August 31, 2017 be deemed a nullity, and that the proceedings commenced by the summons be stayed pending the determination of the Constitutional motion.
Thompson is also seeking vindicatory damages, damages, costs, and such further and/or any other damages the court deems as just.
According to the court documents, the grounds of the constitutional motion – nine in total, include, but are not limited to, that the purported proceedings are an abuse of the court process; the summons failed to comply with the stipulations of section 59 of the Criminal Procedure Code; the summons presumes guilt on the part of the applicant; and that the summons failed to give the applicant a reasonable period of notice in which to defend herself.
Meanwhile, Justice Grant-Thompson said her ruling on outspoken political activist Omar Archer Sr's matter will also take place on Wednesday to allow her to re-read the transcript of the matter as well as Mr Archer's formal apology to the Court.
Both Thompson and Archer were summoned to appear before Justice Grant-Thompson on Friday primarily in connection with statements the two would have allegedly made on their respective social media platforms primarily surrounding, but not limited to, Gibson's legal proceedings which are currently before the Supreme Court.
At the start of Friday's proceedings, Murrio Ducille, Thompson's attorney, said his client had pre-arranged plans to take her son to school, and was thus out of the jurisdiction. Mr Ducille said as he understood it, Ms Thompson's summons came after she had left the country.
However, Police Assistant Superintendent Michael Johnson, attached to the Central Detective Unit (CDU), subsequently took the witness stand and said shortly after 1pm on September 7, he and two other officers went to Dunkin Donuts on East Street South where they encountered Thompson.
ASP Johnson said he ultimately presented her with the summons by pushing it near to her hand, but Ms Thompson told him that she didn't want it and for him to contact her attorney.
The officer said he subsequently left the area, but noticed a video by Ms Thompson that was posted sometime after he would have delivered the summons.
In view of ASP Johnson's testimony, the judge said she was satisfied that Ms Thompson was in fact informed to appear before the Supreme Court, but didn't. She said while she has some sympathy for Ms Thompson's absence based on the reasons Mr Ducille gave, those reasons ought not fly in the face of the court issuing a summons to appear.
This led to the issuance of the arrest warrant, which will be executed only if Thompson fails to appear before Court on Wednesday.
Subsequent to that decision by Justice Grant-Thompson, Archer's lead attorney, Fred Smith, QC, requested that the judge, who had turned her attention to his client, not to read aloud the specifics concerning what Archer would have said that would've led to him being faced with contempt of court.
Mr Smith submitted that as there were members of the press present at Friday's proceedings, reading the facts aloud would only serve as an eventual revisitation of the matter publicly, and would not serve to benefit the proceedings in any way.
Thus, instead of reading them all aloud, the judge asked Archer if he had seen and consequently agreed with what was contained in the 10 particulars of contempt with which he was faced, which he accepted as read.
Archer then offered an apology to Justice Grant-Thompson for his remarks, stating that while persons have a Constitutional right to freedom of speech and freedom of expression, such freedoms should be exercised in a respectful manner.
Mr Smith, in offering a subsequent plea of mitigation for Archer, stated that when Archer first approached him for legal advice on the matter, one of the first things Archer stated was his intention to apologize.
Mr Smith further stated that after a conversation between the two, Archer came to realize just how important and significant the judiciary is to a small country like the Bahamas.
Mr Smith also drew the court's attention to a voice clip of Archer, obtained by The Tribune, in which he publicly apologized for the contentious remarks he made against the judiciary.
According to Mr Smith, Archer made the apology prior to appearing in Court on Friday.
"As Bahamian citizens, our right to freedom of speech, expression, choice, freedom of gathering and freedom of movement is protected under the Constitution of the Bahamas," he said in the voice clip. "However that gives us no right as citizens to be disrespectful in regards to our judiciary.
"And the more responsible thing to do when you're in a situation and you have been very disrespectful to the judiciary is to apologize, because you do not want to put the judiciary in disrepute.
"By that I mean you don't want other persons to come behind you and be disrespectful also," he continued. "My right is protected by the supreme law of the land, and that being the Constitution. However, I must be responsible in exercising my right."
He added: "Freedom of speech, freedom of expression, freedom of choice and movement and that of gathering, yes it is protected under the Constitution of the Bahamas, but one must be responsible. Responsible in carrying out his or her actions, and I intend to do the responsible thing today, and to publicly apologize and move on."
After hearing both of Archer's apologies and Mr Smith's submissions, Justice Grant-Thompson said she is now faced with deciding whether to move to convict Archer for his actions and sentence him accordingly.
However, she said she wished to re-read the transcript of the matter as well as Archer's submissions to the Court before she makes her ruling.
She adjourned the matter to Wednesday, at which time Archer will learn his fate.