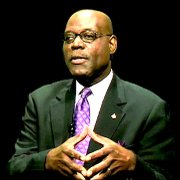 By RASHAD ROLLE
Tribune Staff Reporter
rrolle@tribunemedia.net
WHILE the Minnis administration fell short of its pledge to begin holding the elected officials accountable who have failed to comply with the Public Disclosure Act, Press Secretary Anthony Newbold said Tuesday Bahamians can be assured the administration will get rid of Bahamas Power & Light's do not disconnect list for elites who owe substantial arrears.
"This special list came to the public's attention not just when this administration took over, this list came to the public's attention before that," Mr Newbold said.
"It is being dealt with now...the same way that list came to the public's attention, if it is not dealt with, if it remains in place, the public will be aware of that as well. I don't know that this prime minister and his government intends to be beaten with that stick and so you can have all confidence that those people (will be dealt with like everyone else)."
Mr Newbold sought to explain why there has been no movement in terms of giving out punishment to officials who missed the disclosure deadline.
"The public disclosure, one challenge was with the make-up of the (Public Disclosure) committee," Mr Newbold said yesterday. "I know that has been handled. If you call the chairman I know he would be happy to talk about that."
In fact, when contacted yesterday, Mr Laroda said the commission, though fully constituted, has yet to have its first meeting.
In June, Mr Newbold announced that the administration set June 30 as the deadline for former and sitting parliamentarians to either file their disclosures or face prosecution.
People who breach the disclosures law could be fined $10,000 or face two years in prison or both or have their land confiscated if land is involved.
At the time, Mr Newbold said the deadline affected more than 20 MPs.
Although the deadline has long passed, no clear indication of the degree of compliance with the law has been given.
During his press briefing yesterday, Mr Newbold also said the Mandatory Evacuation Bill, which Prime Minister Dr Hubert Minnis originally said would be tabled in Parliament last week, is still facing Cabinet level discussion and has not been sent for consultation.
Furthermore, although the administration's early pledge to conduct forensic audits into various government ministries and departments never took off, Mr Newbold said the Office of the Auditor General has been "conducting interviews with principals of and looking into the accounts of public parks and public beaches and the carnivals."
He said: "…They are going into the Ministry of Housing. In Freeport, they are looking into Urban Renewal and all hurricane related matters. They've also gone into the Ministry of Works where some work was done about a month ago but they are revisiting some areas there."