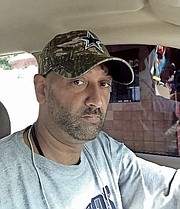 By INIGO 'NAUGHTY' ZENICAZELAYA
WEEK 1 - 11-4
WEEK 2 - 12-4
OKAY Irma had her way, blew us out of bounds here on the Press Box for a minute.
Thank God for safe passage through the storm and for football! Let's get right into the picks. This season we have a few new faces on the NFL PICKS Challenge.
Of course the returning "Champ" muahhh is back along with last year's runner up Leo B. And who ever the Associated Press sends for us to annihilate. New to the column are Clint J. and Stevie J. along with my oldest son Santxo, who seems to be quite a chip off the old block.
So here's how we look going into Week 3 of the NFL season.
1.Santxo Z - 25-6
2.Naughty - 22-9
3.Leo B - 21-10
4.Clint J - 21-10
5.Steevie J - 21-10
AP - 21-10
THURSDAY
RAMS vs 49ers:
Battle of the "Golden State" and my gut wants to pick the 49ers at home.
Over ruled by my brain, Rams have more talent in this one.
RAMS 17- 49ers 16
SUNDAY
RAVENS vs JAGUARS:
(Live from London)
Two solid defences, two shakey offences.
I will go with the offence, that's shaking least.
RAVENS 20 -
JAGUARS 10
BRONCOS vs BILLS:
I've had about enough of the Broncos, in more ways than one.
BRONCOS 24 -
BILLS 10
SAINTS vs PANTHERS:
NFC South match up, gives the Panthers the chance to prove they are back. The Saints take one step closer to rebuilding and the post Sean Peyton era.
PANTHERS 27 -
SAINTS 23
STEELERS vs BEARS:
Steelers blow out, injury ravaged Bears.
STEELERS 34 -
BEARS 17
FALCONS vs LIONS:
Good old fashioned shootout in this one. Two high powered offenses light up the scoreboard.
FALCONS 34 -
LIONS 31
BROWNS vs COLTS:
Coin flip in this battle of uglies!
Browns win on the road in the upset.
BROWNS 20 -
COLTS 17 (OT)
BUCS vs VIKINGS :
Another battle of two good defences, Minnesota QB Sam Bradford' s health is the big question mark?
So Bucs on the road, due to their balance on both sides of the ball.
BUCS 24 - VIKINGS 20
TEXANS vs PATRIOTS:
Rematch of last year's AFC Divisional round playoff game.
Same result as last year also!
PATRIOTS 31 -
TEXANS 20
DOLPHINS vs JETS :
Fins about to be 2-0 ! I can't believe I'm doing this.......
DOLPHINS 27 -
JETS 17
GIANTS vs EAGLES :
The beanstalk continues to fall, and so do the Giants, all the way to 0-3.
Eagles at home.
EAGLES 24 -
GIANTS 20
SEAHAWKS vs
TITANS:
The Titans are proving to be tough at home, and the Seahawks offense is in shambles.
Titans at home!
TITANS 23 -
SEAHAWKS 17
BENGALS vs
PACKERS
Do I have to?
Okay, let me be 'Captain Obvious'
PACKERS 34 -
BENGALS 20
CHIEFS vs
CHARGERS:
Chiefs stay hot in the AFC West, moving to 3-0.
CHIEFS 27 -
CHARGERS 23
RAIDERS vs
REDSKINS :
The Raiders continue to be road warriors.
RAIDERS 27 -
REDSKINS 20
MONDAY
COWBOYS vs CARDS:
The Broncos made me and my Cowboys crow on Sunday, come Monday night we will be feasting on Cardinals.
The Cowboys share the humble pie with the Cardinals.
COWBOYS 31 -
CARDINALS 23
SANTXO Z.
RAMS
RAVENS
BRONCOS
STEELERS
PANTHERS
BUCCANEERS
COLTS
DOLPHINS
PATRIOTS
FALCONS
EAGLES
SEAHAWKS
CHIEFS
PACKERS
RAIDERS
COWBOYS
LEO B.
RAMS RAVENS PATS BUCS BRONCOS SAINTS LIONS COLTS STEELERS FINS EAGLES TITANS CHIEFS PACKERS RAIDERS COWBOYS
CLINT J.
Rams
Ravens
Broncos
Colts
Pats
Phins
Giants
Steelers
Falcons
Bucs
Saints
Seahawks
Chiefs
Packers
Raiders
Cowboys
STEVIE J.
49ers
Jaguars
Colts
Eagles
Dolphins
Broncos
Panthers
Steelers
Falcons
Buccaneers
Patriots
Titans
Packers
Chiefs
Raiders
Cardinals