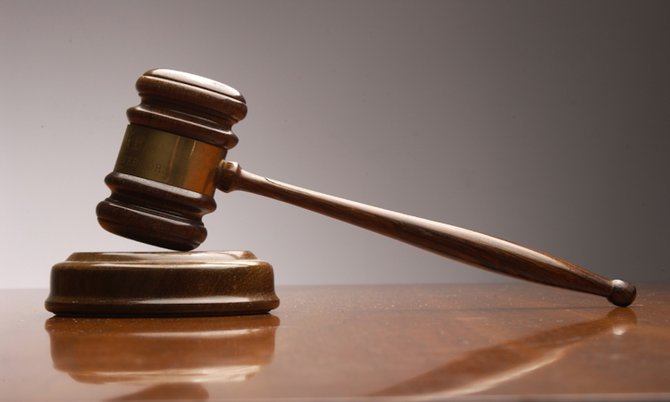 By NICO SCAVELLA
Tribune Staff Reporter
nscavella@tribunemedia.net
A SUPREME Court jury yesterday acquitted one of two men accused of the October 2014 shooting death of Blair Estates resident Andre Cartwright after finding insufficient evidence to convict him for the role prosecutors alleged he played in the crime.
Kevin Andrews, of Montell Heights, was acquitted after the jury returned a unanimous not guilty verdict on the three charges with which he was faced – murder, attempted armed robbery and burglary.
Andrews' acquittal came during the trial before Justice Renae McKay. He was represented by attorney Murrio Ducille during the four weeks he stood trial.
Meanwhile, Tiano D'Haiti, Andrews' co-accused, was called upon to make a defence to the Crown's case against him concerning his alleged involvement in the incident in question. However D'Haiti, faced with charges of murder and attempted armed robbery, elected to exercise his right to remain silent.
The matter was ultimately adjourned to today at 11am, at which time both the Crown, led by Kendra Kelly and Destiny McKinney, and D'Haiti's attorney Jairam Mangra will make their final submissions to the jury.
Andrews was initially arraigned with D'Haiti on November 11, 2014 in connection with the 2014 home invasion and murder.
According to initial reports from police, Andre Cartwright, 44, was at his Blair Estates home around 1.40am with his mother and father on the morning in question, when men kicked in the door of the house.
When he heard the noise, the deceased got his licensed shotgun and went to investigate, police reported. He encountered the suspects, one of whom was armed with a handgun, police said.
There was a brief exchange of gunfire, which resulted in the victim being shot multiple times. He died at the scene. One of the suspects was also shot, however, initial reports from police said he and the other men escaped in a silver-coloured Honda Accord.