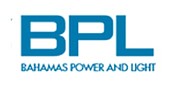 By SANCHESKA DORSETT
Tribune Staff Reporter
sdorsett@tribunemedia.net
ANOTHER senior manager at Bahamas Power and Light has been terminated, The Tribune can confirm.
According to sources close to the matter, former president of the Bahamas Electrical Utility Managerial Union and former manager of the Credit and Collections Department Irvin Dean was fired "without cause" last Friday.
The termination came one day after Mr Dean celebrated his 30th anniversary at the company, formerly called the Bahamas Electricity Corporation.
Last Thursday in an interview with the press, BPL Chairwoman Darnell Osborne confirmed that "at least one more person" would be terminated in connection with a probe into a $2m theft at the utility provider.
"We are almost to the end of that (investigation). I believe that there is one last person in the process and that should be done by the end of the week," Mrs Osbourne said in an interview with TV station Our News.
Mr Dean was fired the next day, however it is unclear whether his termination is related to the missing funds investigation.
Three employees of BPL were terminated in August following a forensic audit at the company.
The workers include an accounts payable clerk, an accounts filing clerk and a financial assistant.
BPL's new board has also fired Pamela Hill, the company's former CEO.
When contacted yesterday, Ms Osborne said she had "no comment" on the termination. The Tribune also attempted to contact Mr Dean but calls were not returned up to press time.
However, a source close to the matter said "Mr Dean is not taking this foolishness sitting down."
"He was let go one day after celebrating 30 years on the job without a reason, without cause," the source said.
"When he got to work on Friday, a representative from the Human Resources Department was waiting on him with the letter of termination.
"They just fired him and didn't give him any reason, they just didn't want him there anymore," the source claimed. "I think they are trying to make it seem as though the termination was connected to the (investigation) but they have been trying to fire him for some time because of his former affiliation with the union. The problem they are going to encounter is, you just cannot fire a senior person without cause. So this is going to get interesting."
Police in May announced that an investigation was launched into the alleged theft of a large amount of money at BPL.
Both the government and the BPL board have received copies of an audit conducted by Ernst and Young into the discovery of a five-month long scheme, which involved fraudulent cheques paid out to different vendors from December 16, 2016 to May 9.
Ms Osbourne confirmed last month that more than $2m was missing as a result of the scheme.
She said the company takes the matter surrounding the missing funds very seriously and intends to "go through the necessary channels" to reclaim all money lost, adding that BPL will "follow up" with police to "ensure justice and guard against similar actions in the future."