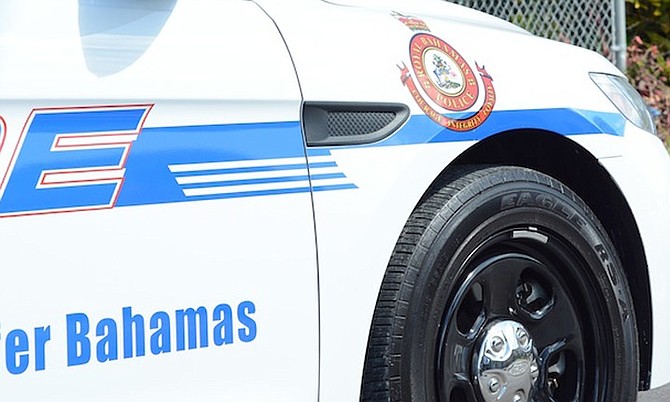 By AVA TURNQUEST
Tribune Chief Reporter
aturnquest@tribunemedia.net
POLICE have released the owner of the pit bull at the centre of a viral dog killing incident due to insufficient evidence.
Assistant Superintendent Bernard K Bonamy Jr, in charge of the Cable Beach police station, told The Tribune there were two men being held in connection with the incident, and both have been released as investigations into the matter continue.
"We had two persons in custody," he said, "they were released pending investigation. We're looking for one or two more persons."
When asked why no charges were brought, ASP Bonamy said: "No sufficient evidence at this time."
The Bahamas Humane Society had previously offered a $3,000 reward for information leading to the arrest of the man who filmed and encouraged a canine, which appeared to be a pit bull, to kill a smaller dog.
The dog killing video went viral on social media late last week. The three-minute, two-second-long clip shows the larger dog viciously attacking and biting the neck of the smaller, brown dog and dragging it into the sea while the smaller dog screams and yelps.
The man filming the video praises the attack and claims that this is not the first dogfight the pit bull has won.
Dog fighting is illegal under the Animal Protection Act.  
Despite the public's reaction to the incident, long-time BHS President Kim Arahna has cried foul over the state of animal rights in the country. She lamented animal cruelty was not taken seriously despite legislation against it.
The incident closely follows another video recording of animal cruelty that went viral last month, which depicted the killing of an endangered loggerhead turtle.
Three people were given a conditional discharge for violating the Fisheries Act, and ordered to perform 500 hours of community service and attend a voluntary intervention programme in connection with that incident.
Bahamas National Trust and other conservationists expressed disappointment over the "lenient" sentencing.
The non-governmental organisation said the situation "missed an opportunity" to send a clear message that the actions constituted a serious offence.