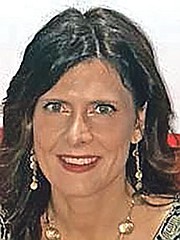 THE University of the Bahamas has announced the appointment of Dr Michelle Bettin as university clinical psychologist.
In this capacity, Dr Bettin has primary responsibility for providing clinical services including assessment, diagnosis, individual and group therapy, testing, consultation, and referrals.
She will manage clinical crisis situations and work with a wide range of issues in individual and group counselling with students, faculty, and staff.
She will also coordinate the assessment of programme needs and processes, manage clinical outreach and education, and coordinate clinical psychological policies and procedures, as well as serve on committees and task forces for strategic and operational planning related to clinical psychology.
Dr Bettin brings to UB nearly 20 years of licenced, post master's degree experience in clinical services, supervision, consultation, programme development and training.
She earned her master's degree in Social Work from the University of Minnesota and her doctorate degree in clinical psychology from the Minnesota School of Professional Psychology. Dr Bettin is licenced as a psychologist and an independent clinical social worker. She is also a certified EMDR therapist. She completed her doctoral internship at Johns Hopkins University Counseling Centre and has provided services at the University of Idaho Counseling Centre, the Argosy University Counseling Centre and in community mental health, hospital, and private practice settings.