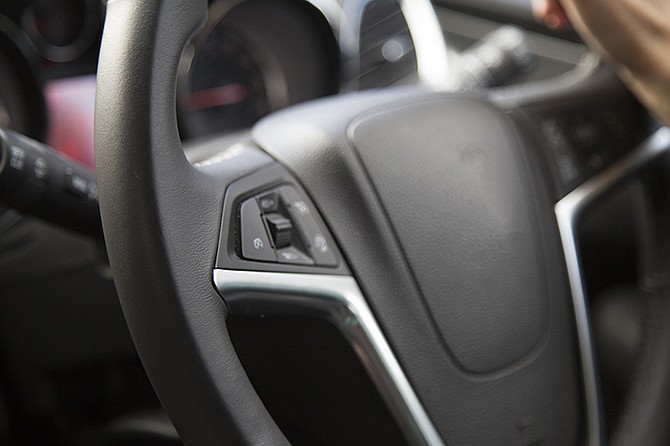 By KHRISNA RUSSELL
Deputy Chief Reporter
krussell@tribunemedia.net
THE Bahamas Insurance Brokers Association wants the government to institute either a payroll or gasoline tax to fund the establishment and operation of an agency to provide compensation to victims of accidents caused by uninsured and untraced drivers.
The Motorist Victims Compensation Agency – a proposed legal institution - the BIBA said, would be funded by this broad-based tax, which is projected to raise $1m per month. It also suggested another means of funding this new institution could be through auctioning seized vehicles. This funding mechanism, BIBA said, must be through involuntary contribution by all adults and will not be retroactive.
According to the association, very alarming estimates suggest at any one time 30 per cent to 40 per cent of vehicles on the streets of New Providence are uninsured and in many instances these drivers flee the scene of an accident.
Coupled with a troubling number of traffic fatalities, 22 already for the year -  according to Transport and Local Government Minister Frankie Campbell -  the roadways are an issue of concern for officials.
In response to this, BIBA has made more than a dozen recommendations, including passing continuous motor insurance enforcement legislation among other things.
Asked about these suggestions, Mr Campbell would not comment directly saying he was not intimately aware of the recommendations. He explained that this was not a reflection of those agencies under the Ministry of Transport's umbrella. However he said he was sure the government would be in support of any entity, which could contribute to finding a resolution for these kinds of issues.
The concept is for the mechanism to mirror that of the Motor Insurers Bureau in the United Kingdom, a private company funded through motor insurance premiums paid by all law-abiding motorists. MIB works alongside the police to remove unlicenced vehicles from the road among other things.
"As it relates to the Commonwealth of the Bahamas, the Bahamas Insurance Brokers Association believes that the time has passed for the Bahamas to implement a similar model," the association said in a press statement to The Tribune.
"There is a critical need to address this most egregious deficiency in our social responsibility. BIBA is dedicated to keeping this issue at the forefront of our legislators. As we feel the matter is too important to be left unaddressed until another incident happens.
"Many of these (uninsured) vehicles are involved in collisions on our roads every year and have resulted in life-altering experiences for the injured victims and their families," the press statement also said.
"These victims not only suffer loss or damage to their property, they also experience loss of income, and have to bear huge financial burdens for medical treatments and rehabilitation and in many cases, these injuries lead to temporary or permanent disability, disfigurement or even death, leaving families with funeral costs and formidable future living expenses.
"Unfortunately, in the Bahamas we do not have stringent laws and penalties that will discourage vehicle owners from driving uninsured vehicles, or allowing unauthorised persons to drive, especially those without a valid driver's licence. Many of these motorists flee the scene of an accident, resulting in the accident being declared a hit-and-run. Even when the at-fault party does remain at the scene of the accident, the end result does not differ much for the injured victims and their families, despite criminal proceedings in such a situation."
BIBA said the new framework would also include strict enforcement of penalties upon perpetrators and will work in conjunction with the Road Traffic Department and insurance companies via shared information on insurance coverage and valid driver's licence.
In addition, the BIBA suggested the agency be staffed by contracted retirees from various disciplines such as insurance, police, road traffic, health care and clergy.
The proposed agency would also be guided by a set of rules determining how victims of uninsured and untraced motorists should be compensated.
The agency's existence, BIBA said, will neither absolve the perpetrator nor the insurer of ultimate responsibility for their legal liability, settlement of claims, and court ordered judgments and the victim's compensation will only be set in motion when there are no other sources to claim, it will be the avenue of last resort.
It is also proposed there be monthly publication of disqualified drivers in the local newspaper and online and provision of hotline telephone numbers to give authorities tips on those committing an infraction.