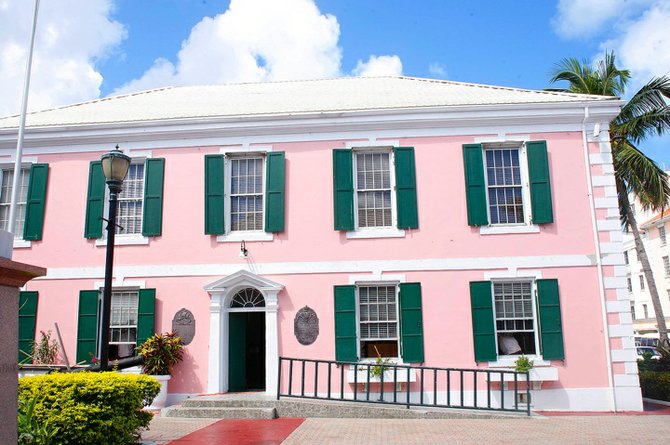 By RASHAD ROLLE
Tribune Staff Reporter
rrolle@tribunemedia.net
PUBLIC procurement processes in the Bahamas, long derided by the US State Department as "opaque," will be standardised through the Public Procurement Bill 2018, a draft version of which has been submitted to the Organization of American States who released the document.
The bill will bring structure to a process that has long been scorned by local businesses and advocated of good governance.
The bill would establish a Public Procurement Board. The boards' members will include a chairperson appointed by the prime minister from outside the public service; the financial secretary who will serve as an ex-officio member; a permanent secretary of a government ministry; the director of public works; two people appointed by the minister of finance from associations that nominate a representative, including the Bahamas Chamber of Commerce, the Bahamas Institute of Chartered Accountants and the Bahamas Bar Association, among others; two people appointed at the discretion of the minister after consultation with civil society; one person appointed by the leader of the opposition; and a public officer appointed by the minister to act as secretary to the board.
The board will be responsible for making recommendations to the minister concerning contract awards for supplies, works and services exceeding $50,000; it will be responsible for approving and advising on procurement of goods and services above this threshold and will make recommendations to procuring entities concerning proposals submitted to or by them; it will also require procurement entities to furnish it with information, reports or other documents which it considers necessary for the performance of its functions.
While the bill mandates an annual report of the Public Procurement Department's work be tabled in Parliament, it is not clear what mechanism will exist to keep Bahamians informed on the extent to which procurement policies and best practices are followed.
The bill allows procurement entities like ministries and departments to use one of a variety of procurement methods, including competitive bidding, selective bidding, restricted bidding and limited bidding.
The bill allows for some people to face debarment from certain privileges if recommended.
When there is a "preponderance of evidence" that a person or contractor has failed to perform in accordance with the terms of a contract or has a history of failure to perform or of unsatisfactory performance of a contract, that contractor can be debarred.
"Debarment shall be for a period commensurate with the seriousness of the case but shall not generally exceed three years," the bill says.
It is not clear when the bill will be tabled in Parliament.
Under the bill, a Department of Public Procurement will be established with the responsibility for "enhancing economy, efficiency, transparency and due process in public procurement and the management of government resources."