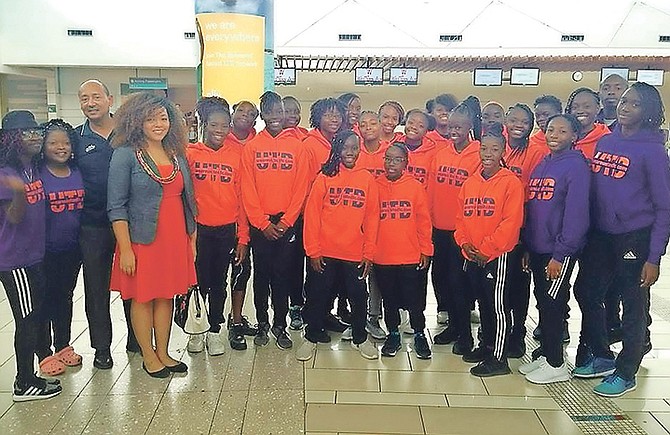 THE Caribbean Bottling Company (CBC) is proud to return as a sponsor of the United Football Club (United FC).
United FC is one of the oldest football clubs in The Bahamas, and the organisation's youth soccer development programme has produced many of the island nation's top players.
Originally named the "Nick Body Shop United" in the early 70s, the club has evolved into United FC, and CBC is delighted to support the growth and development of its young athletes.
"It has truly been a joy to watch these young players progress, not only as athletes, but as young men and women," noted Nikia Wells, CBC marketing manager-communications.
"Coach Sam T and the United FC support team truly care about the players, and we have enjoyed seeing the club flourish over the years."
Coach Sam "Sam T" Thibaud, president of United FC, noted that the entire team is ecstatic to have CBC back on board as a sponsor.
He added that the kids are performing exceptionally well this year, and have won a number of their competitive games.
For more information on United FC, visit http://unitedfootballclub.teamsnapsites.com