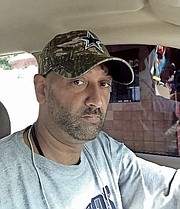 By INIGO 'NAUGHTY' ZENICAZELAYA
ONLY the President of the United States Donald Trump could get me to do something that no one, including my priest, had gotten me to do...Defend LeBron James!
DEFENDER
For the longest I've always claimed you can't deny LeBron James 'greatness' off the court.
His 'Herculean' philanthropic efforts are amazing, and what legends are made of. James' most recent, monumental, trailblazing, philanthropic effort is his 'I Promise School' for 245 at-risk kids in his hometown of Akron, Ohio.
James' effort in this regard is one of a kind, inspirational and exemplary, among many other, positive things.
PRESS TOUR
As is protocol, James went on a media tour to express his vision and expectations for the altruistic, learning venture.
He received praise from all political camps.
Except for one, and no it wasn't the Toronto Raptors!
On Friday, President Trump (the poster boy for curmudgeons) took to his favourite form of expression - Twitter - and tweeted:
"LeBron James was just interviewed by the dumbest man on television, Don Lemon.
"He made Lebron look smart, which isn't easy to do. I like Mike!"
I continually see, recently most especially, that the POTUS loves to play the race card.
It's not a surprise, Trump needs a distraction from Bob Mueller and the Russia probe.
What better way to distract the masses by bringing race in to it, and throwing 'King James' under the bus in the process.
REJECTED
James definitely threw an elbow at the Trump White House, saying -
"I wouldn't sit across from Donald Trump, the president in charge now has given people the impression, that they don't care now – they throw it in your face now."
Trump, by responding so soon after LeBron opened his I Promise School, coupled with the fact that many consider the Trump immigration, family-separation policies to be racist, has led to James being defended and commended by the masses.
"LeBron puts children through school. Trump puts children in cages."
This has been the initial rallying cry all over social media and neighbourhoods across the USA.
However, to compound it in an even more positive way, now James' NBA peers have come to his aid.
FRIENDS, HOW
MANY OF US HAVE
THEM?
It aroused 'His Airness' Michael Jordan to rise from political hibernation, and make the following statement -
"I support LJ. He's doing an amazing job for his community."
Minnesota Timberwolves All-Star centre Karl Anthony-Towns, chimed in - "So let me get this straight:
Flint, MI has dirty water still, but you worried about an interview about a man doing good for education and generations of kids in his hometown?
Shut your damn mouth!
Stop using them twitter fingers and get stuff done for our country with that pen."
ROCK BOTTOM
You know you've hit rock bottom when your wife defends LeBron. And that's exactly how it went down. Melania Trump got into the fray, releasing a statement in support of LeBron and inquiring about paying a courtesy call to the school.James closed this chapter by saying -
"Let's get it kids!! Love you guys."
CHOOSE
YOUR
BATTLES
WISELY
I think LeBron has learnt over his career that you have to know when and where to choose your battles.
So in closing let me set the record straight, off the court, maximum love and respect to LeBron James.
Now when he's on the court, call me Trump!!!
THE
CLOSER
Until next week I will leave you with this famous quote, inspired by President Trump's recent actions. It's from Mark Twain -
"Never argue with stupid people, they will drag you down to their level and then beat you with experience."
• Naughty presents 'Mischief and Mayhem in da AM' from 6am to 10am, Monday to Friday and 'The Press Box' sports talk show on Sunday from 10am to 1pm, on KISS FM 96.1.Comments and questions to naughty@tribunemedia.net