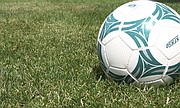 By RENALDO DORSETT
Tribune Sports Reporter
rdorsett@tribunemedia.net
TEAM Bahamas is off to an 0-2 start at the Confederation of North, Central America and Caribbean Association Football (CONCACAF) Girls' Under-15 Championship.
The team lost 2-0 to St Lucia yesterday in the second preliminary at the IMG Academy campus in Bradenton, Florida.
In other results on day two, Puerto Rico lost 1-2 to Northern Ireland, Cayman Islands won 2-0 over Guyana, the United States won 8-0 over Jamaica, Mexico won 1-0 Haiti, Curacao won 3-2 Antigua and Barbuda, Grenada blanked Saint Vincent and the Grenadines 5-0, Bermuda 1-0 over Barbados, Portugal won 5-0 Portugal, Anguilla shutout Dominica 4-0, Panama won 3-2 over the Dominican Republic, Costa Rica topped Canada 1-2, Martinique defeated 3-0 Belize and Saint Kitts and Nevis won 5-0 over the U.S. Virgin Islands.
On day one, the Bahamas also lost 4-1 to the Cayman Islands in their tournament debut.
Gabrielle Simms scored the lone goal for the Bahamas when she corralled a deflection off a corner kick and beat the Cayman goalkeeper in the 40th minute.
Also on day one, Guyana lost 1-3 to Saint Lucia, Belize surrendered a late goal to lose 3-4 to Saint Kitts and Nevis, the US Virgin Islands lost 0-3 to Martinique, Grenada won 2-1 over Dominica, Anguilla won over Saint Vincent and the Grenadines 3-1, Antigua and Barbuda lost 1-3 to Bermuda and Barbados and Curacao played to a 0-0 draw.
The tournament continues through August 13.
The Bahamas has been placed in Group E of Division II, which comprises of the Cayman Islands, St Lucia and Guyana. There are four groups in Division II, which will all play for the top spot. However, in division one, there are three groups of four teams that will play for four spots in the playoffs
The tournament, held every two years, will be the third time for the Bahamas to participate and with teams like the United States and Mexico in the field, Davies said the Bahamas should be able to match up with their peers.
Billed as the largest CONCACAF tournament ever for female participants, the tournament includes the participation of a record amount of the organisation's member associations and two invited teams from UEFA.