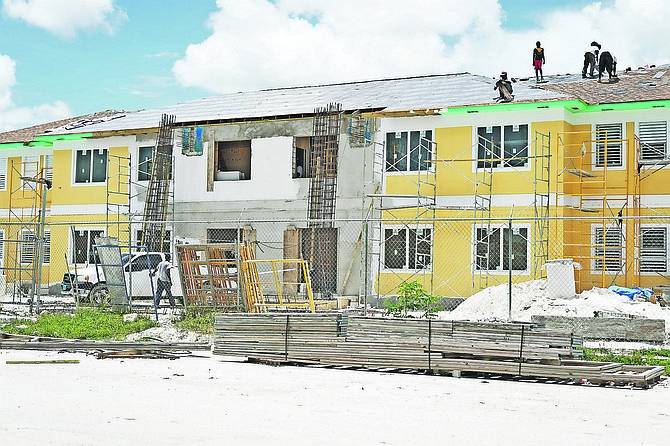 By RASHAD ROLLE
Tribune Staff Reporter
rrolle@tribunemedia.net
GOVERNMENT officials suspect that only one public school - the Eva Hilton Primary - may not be ready on opening day come next month.
Prime Minister Dr Hubert Minnis and Education Minister Jeff Lloyd toured this and other schools on Saturday.
Arrangements to accommodate students of Eva Hilton have not been finalised, but Mr Lloyd said it is expected they will be accommodated at the Kendal Isaacs Gym.
Eva Hilton is a new school. CH Reeves and Thelma Gibson Primary School also underwent major renovations this year, with the former receiving as many as eight additional classrooms.
"It's critical that they be ready because those schools have suffered a deprivation of capability over the last few years," Mr Lloyd said.
It will likely be tough for the AF Adderley Junior High School to be ready for opening day next month as well, but students have not been there for three years as that school undergoes extensive renovations.
Mr Lloyd said: "We have been fortunate that a number of our contractors have been able to mobilise themselves without the mobilisation sums from the Ministry of Works, the Ministry of Education and the Ministry of Finance. In some instances, those works are just about near completion. In other instances where there are smaller contractors dependent on that mobilisation funds, they have assured us that despite this three or so weeks before school opens up in earnest that they are still going to have school ready on opening day."
According to Director of Works Melanie Roach, school repairs have involved fixing leaking roofs, addressing damaged ceilings, plumbing repairs, electrical repairs and replacing termite infested cabinets.
School repairs this year will cost about $7 million.