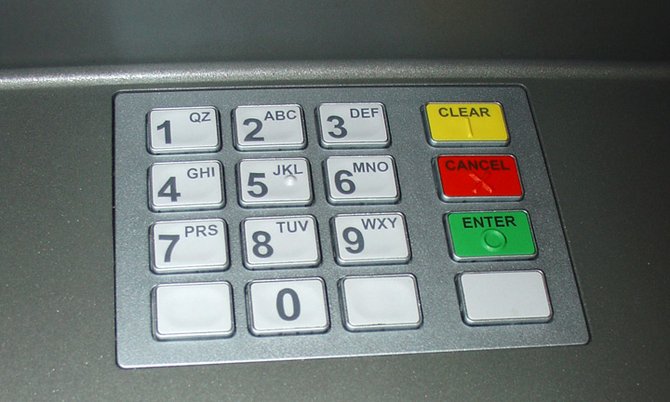 By Natario McKenzie
Tribune Business Reporter
nmckenzie@tribunemedia.net
ROYAL Bank of Canada (RBC) yesterday confirmed some of its Bahamian Visa debit and Visa credit card holders had fallen victim to "skimming", with some irate customers reporting "thousands of dollars" having been wiped off their accounts.
Jacqueline Taggart, RBC's director of strategic and corporate communications for the Caribbean, responding to Tribune Business inquiries, said: "RBC confirms that we have identified a skimming incident that has victimised a number of our VISA debit and VISA credit cards in The Bahamas in a coordinated and aggressive criminal effort. We are now in the process of contacting clients who have been affected."
She added: "To contain this fraudulent activity, RBC has implemented restrictions on all affected VISA cards. We know that at this time of year – with vacations and back-to-school expenses – these restrictions may inconvenience our clients and we will work with them to minimise the disruption. All affected cards will be replaced as soon as possible."
It is unclear how many people may have been affected by this skimming attack.
Taggart told Tribune Business: "Right now we are still investigating the scope of the illegal activity but we can already confirm that the vast majority of our clients have not been affected."
Skimming refers to the use of fraudulent methods to obtain customer details by "skimming' their debit and credit cards at point of use, whether ATM or point of sale.
As to the method in this instance she said: "I cannot say conclusively as we are still investigating, but to-date the skimming has been isolated to ATMs."
Local entrepreneur Kosha Johnson told Tribune Business: "I discovered the issue through a friend of mine who went into RBC and there was this long line of persons complaining of their accounts being wiped. They told me to quickly check my account where I have a personal and business account. I went online to check and thousands of dollars were gone off my account. It's saying international withdrawal on my account. This is extremely frustrating, stressful and heart wrenching."
She added: "I'm a business owner and I have payroll in a few days.They're telling people it takes 45 days for them to conduct an investigation and get your money back. I'm not being insensitive but for business accounts I think there should be a concession. As a business owner you can't wait 45 days."
But Taggart told Tribune Business: "It is not accurate that the resolution of the issue for RBC clients will take 45 days. Only certain types of internal investigations require 45 days and it would not apply to something like this. A skimming event like this that affects our clients will be resolved within 24-48 hours after we are notified of the claim. We know clients need access to their financial resources and we are committed to supporting them throughout this disruption as quickly and effectively as possible."
Edison Sumner, of the Bahamas Chamber of Commerce and Employers Confederation (BCCEC) also expressed concern that 45 days might be too long for some businesses.
"We haven't heard anything officially on this. I got some notices about inordinate lines at RBC but we haven't received any formal complaint from a member of the Chamber. I'm still trying to reach out to the bank to find to what's happening and whether we need to put out a notice to our members."
He added: "It appears as though these sort of cyber attacks are on the rise again. Last week I had to go into my bank to deal with a suspicious transaction. It is incumbent on consumers to ensure that we don't fall victim of such breaches and keep a watchful eye. If you see something out of place or something which appears suspicious you should let the bank know. Forty-five days seems like a very long time so we hope the bank can cut down the investigation times quickly so persons can access their accounts."
Social media was abuzz yesterday with concerned customers expressing concern over their accounts being compromised. One RBC customer told Tribune Business she was literally brought to tears having discovered yesterday her account had been wiped.
"This is really stressful, its so frustrating. I don't know what else to say," she said.
RBC yesterday encouraged cardholders to contact its Client Advice Centre or visit their local branch as soon as possible if they suspect their account has been affected.
"Security is critical to our business and will always be a top priority. We invest in and employ industry best practices to protect our systems so our clients can have confidence in their financial transactions," said RBC.
"Unfortunately, the elements behind hacking and skimming efforts are similarly committed to their illegal activities. The reality is that crimes of this type have become increasingly problematic, not only in the financial services sector, but for other industries in the Caribbean and around the globe.
"RBC is working closely with the authorities as they investigate this attack on our valued clients and the related fraud, and will continue to invest and deploy the latest security protocols and technology to combat them."