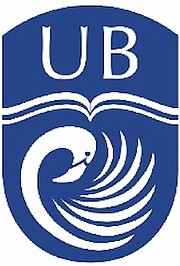 UNIVERSITY of the Bahamas (UB) alumni, who are making vast contributions to the development of the public and private sector, embody the scholarly, social and innovative vitality of the academy.
In November, UB will honour former students who have distinguished themselves in diverse business, governmental, entrepreneurial, civil society, community-building and humanitarian endeavours at the Hall of Fame and Outstanding Alumni Awards.
UB is inviting nominations of outstanding alumni to be celebrated across four distinct graduation classes: 1978, 1988, 1998 and 2008.
Chartered on November 10, 2016, the institution has an alumni community of more than 18,000 persons. Graduates of the former College of the Bahamas (COB) and the antecedent institutions which were amalgamated to form COB - The Bahamas Teachers' College, San Salvador Teachers' College, C R Walker Technical College and the sixth form programme of Government High School - as well as the Bahamas Hotel Training College are UB alumni.
The alumni awards celebrations will coincide with UB Homecoming 2018 and UB charter anniversary activities. Considering the extensive impact that graduates of the institution have had nationally and globally, UB Alumni Association President Adrianna Knowles anticipates a robust pipeline of nominations.
"The association wishes to publicly celebrate and honour our alumni, while increasing our engagement with them. We anticipate that this will be a traditional annual event that inspires and motivates alumni who are making a difference in the communities they serve to be recognised while adding to our list of outstanding alumni," she said.
A person may submit a maximum of five nominations for consideration by the deadline of August 31 for the 1978 Hall of Famer Award, 1988 Outstanding Alumni Award, 1998 Trailblazer Award and the 2008 Emerging Leader Award categories. UB's Hall of Fame has a number of extraordinary inductees including Laura Pratt Charlton, Tanya McCartney, Vernice Walkine, Eric Carey, Charles Sealy and Stuart Bowe. In commemoration of the 40th anniversary of COB, the institution also honoured other exceptional achievers with the Flamingo Award. Creating an engaged and supportive alumni network is paramount to UB's success. The institution also seeks to more actively engage former students with whom it has lost contact.
Director of Alumni Affairs Elvardo Thompson shared that in building a world-class institution, there must be a focus on the global leaders that are being educated and trained at UB and their achievements.
"UB will use the upcoming Alumni Awards to honour our outstanding alumni, which includes both graduates and persons who have studied at the institution for one year, whose personal and professional attainment and service bring honour upon themselves and their alma mater," he explained.
The deadline for nominations is Friday, August 31. To nominate an alumnus, become a sponsor or request additional information, contact the Alumni Affairs Office in the Michael H Eldon Complex, 1st floor, at 302-4303, or email elvardo.thompson@ub.edu.bs or keturah.babb@ub.edu.bs
For complete details on the nomination process visit the Alumni Affairs Facebook page at https://www.facebook.com/UBAlumniAffairs/