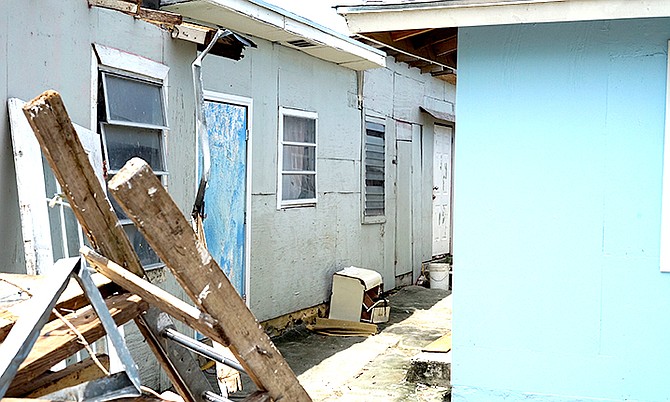 By AVA TURNQUEST
Tribune Chief Reporter
aturnquest@tribunemedia.net
NOTWITHSTANDING a court injunction blocking evictions, Prime Minister Dr Hubert Minnis yesterday said it would be "unjust and unfair" to allow shanty towns to remain and recommitted his government to the task of clearing those communities.
Dr Minnis flagged a national commitment to social justice, adding there is also a moral imperative for the removal of shanty towns as the government is simultaneously engaged in immigration reform.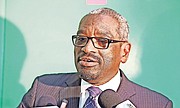 He underscored the need for national unity at a church service to celebrate the Free National Movement's first election victory in 1992.
"Because we are one Bahamas," he said, "and because we are committed to social justice, we are removing shanty towns, a long-standing problem successive governments failed to address in a comprehensive manner.
"Last year, my administration set up a large task force carefully planned for the removal of shanty towns so that we can better assimilate the residents of these areas, and help to improve the quality of life of residents.
"We have been careful to address this issue in a comprehensive, careful, and compassionate manner. When (I) spoke to the league of Haitian pastors some months ago, I told them that our aim is to improve the lives of all those affected by what we are doing.
"I reminded the pastors that we must live in the Bahamas as one people with shared values and a shared commitment to a better future for all citizens and residents of the Bahamas."
He continued: "It is unjust and unfair to allow the shanty towns to remain, especially given the social and other problems often found in these areas. It is a moral imperative for the country to remove the shantytowns even as we engage in immigration reform.
"We must also ensure that those who should be granted permanent residency or citizenship are so granted in a timelier manner."
On August 5, the Supreme Court ordered the government and utility providers to halt any planned service disconnections or evictions in shanty towns pending a judicial review of the Minnis administration's policy to eradicate those communities.
Supreme Court Justice Cheryl Grant-Thompson granted the interlocutory injunction just days ahead of the government's August 10 deadline during a telephone conference with human rights attorney Fred Smith, QC, and Attorney General Carl Bethel.
Mr Bethel later told the Senate the government has hired a team of high-powered lawyers headed by Harvey Tynes, QC, to take on Mr Smith and his team in the matter.