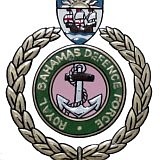 THE Royal Bahamas Defence Force rescued two boaters last Thursday after their vessel broke down.
Jerome Burrows, 37, and Sasha McPhee, 37, left Riverwatch Marina in Stuart, Florida around 9.30am on Wednesday heading for Abaco. A relative called the US Coast Guard when he became aware they were overdue at their destination.
The Coast Guard, along with the Royal Bahamas Defence Force, found Burrows and McPhee 22 miles offshore of Freeport, Bahamas, around 8pm on Thursday. The pair were waving their hands and shooting flares when officials found them.
The two men were found in a disabled 29ft cabin cruiser anchored off Mangrove Cay, Grand Bahama.
"After they did not arrive at their destination within the expected time," the statement read, "concerned relatives informed the relevant authorities. A search was immediately conducted by members of the defence force, BASRA and a US Coast Guard aircraft."
The statement continued: "Patrol craft P-129 coxswained by Petty Officer Acadia Smith discovered the disabled vessel at 11.45pm on Thursday, anchored five nautical miles off Mangrove Cay, Grand Bahama.
"The men in the vessel were a little dehydrated but were in fair health and subsequently brought into the Defence Force's Northern Command facility; their vessel had experienced mechanical problems."
An RBDF statement said: "The Royal Bahamas Defence Force is committed to maintaining a strong presence within our maritime domain to safeguard the people of the Bahamas."
Earlier this month, Royal Bahamas Defence Force marines attached to the RBDF's Harbour Patrol Unit rescued a man and child in New Providence.
The two were rescued from waters near Potter's Cay after they lost control of a Jet Ski, and it overturned.
Marines in the area immediately jumped into the water and pulled both individuals to safety.