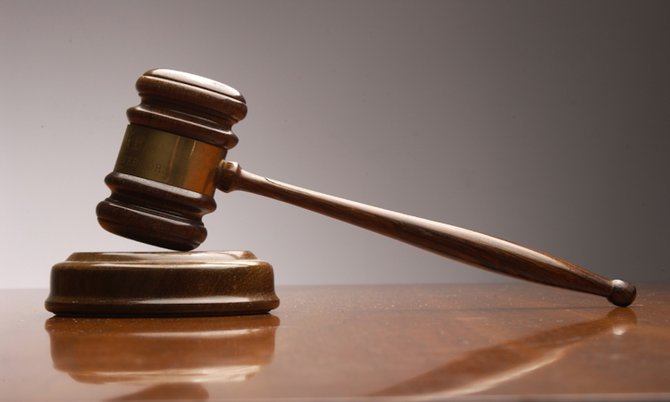 By RICARDO WELLS
Tribune Staff Reporter
rwells@tribunemedia.net
A 21-year-old man was sentenced yesterday to four years in prison after pleading guilty to four firearm-related charges, stemming from the seizure of two unlicensed weapons over the weekend.
Deon Ferguson, of Asphalt Street in Pinewood Gardens, was sentenced by Magistrate Samuel McKinney in connection with the discovery of a .9mm Taurus pistol, a .38 revolver and 13 live rounds of ammunition.
Ferguson had initially faced the charges along with two women who were found in the car with him, however, prosecutors withdrew the charges against his co-accused.
According to police reports, shortly after 3am Sunday, Southern Division officers on patrol in the area of Nigeria Drive, Flamingo Gardens, observed a vehicle with three occupants - one man and two women.
The male passenger upon seeing the police began to act in a suspicious manner.
Officers approached the vehicle, conducted a search and recovered a .9mm pistol that contained 12 live rounds of ammunition.
A further search of the male passenger produced a .38 revolver which contained one live round of ammunition.
Before sentencing Ferguson, Magistrate McKinney noted that possession of any unlicensed firearm is considered a serious offence given the nature of gun violence in the country.
He further accepted the reasoning provided by Ferguson's attorney, Lennox Coleby, that the defendant is a misguided youth.
Mr Coleby in his plea for leniency, highlighted that Pinewood Gardens, the community from which the defendant comes, has a history of violence.
Taking into consideration Mr Coleby's plea for leniency, Ferguson's age and his decision to immediately plead guilty to the offence, Magistrate McKinney acknowledged the maximum sentence of seven years was not appropriate in the case.
He sentenced Ferguson to four years for possession of the .9mm Taurus pistol, two years for the 12 unfired rounds found with that pistol, two years for possession of the .38 revolver and one year for the unfired round found with that revolver.
The sentences are to run concurrently at the Bahamas Department of Correctional Services.