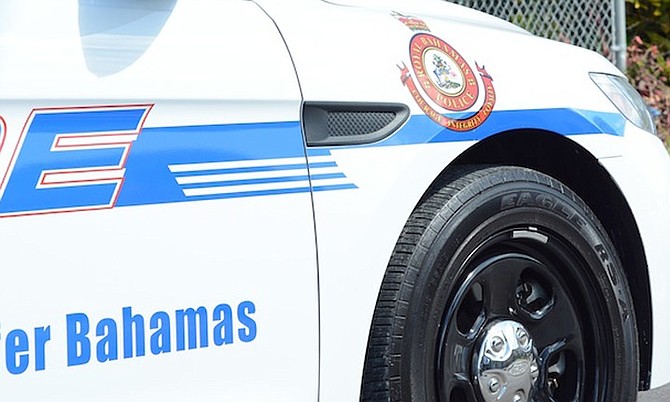 By RASHAD ROLLE
Tribune Staff Reporter
rrolle@tribunemedia.net
POLICE shot a man yesterday while trying to arrest him for a domestic complaint.
The man is in stable condition in hospital, according to the Royal Bahamas Police Force.
Police said at 10.30am yesterday officers responded to a domestic complaint at Sandilands Village Road. As the officers were affecting an arrest, the suspect became aggressive and a struggle ensued, resulting in the suspect being shot. None of the officers were injured, police said.
There have been ten fatal police-involved shootings in 2018, according to this newspaper's records.
Sunday's shooting came more than a week after an armed man, who was reportedly chasing a woman while threatening harm, was shot by police.
Police said sometime around 9pm on Monday, November 19, officers responded to Wilkerson Street after receiving reports that a man was at a home armed with a firearm and threatening residents.
Police said a few minutes later, they received additional information that the man had moved to Rupert Dean Lane and was in the process of chasing an unidentified woman.
As officers approached the man, he discharged his weapon in the direction of officers, putting them in fear for their lives, police said.
Officers returned fire, injuring the assailant. He was taken to hospital but his current condition is not known.
No one else was injured in the incident.
That incident came after a man who was shot by police after he attacked an officer's partner with a machete died of his injuries.
According to police, officers responded to a disturbance call at a residence on Fox Hill Road shortly after 1pm on Thursday, November 15.
While attempting to defuse the situation, one of the officers was attacked by a man with a machete.
A police statement said, "A second officer being in fear for the life of his partner, discharged his service weapon, injuring the male."
The injured officer and his attacker were both taken to hospital. The attacker later died. The officer was treated for his injuries and discharged.
The investigation has been handed over to the country's coroner.