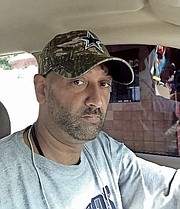 By INIGO 'NAUGHTY' ZENICAZELAYA
THE RUNNING MAN
A five-yard run in the first quarter gave the 41-year-old Patriots QB Tom Brady 1,000 yards rushing on his career and he became the oldest player to achieve the milestone since 1970.
"But, yeah, just played a lot of football and obviously I'm not a scrambler, but hopefully I can make a couple plays running for it. Made a good third down on that one. I just give a lot of credit to the offensive line. They blocked their tails off today against a good front, and I don't want to make too much of a 4 or 5-yard gain. That wasn't really the difference in the game."
Brady maybe the GOAT, but he isn't known as a dual-threat quarterback, it took 19 seasons and 235 career games to reach 1,000 yards rushing.
Compared to two notable scramblers around the league, Panthers QB Cam Newton topped the mark in 23 games and Seahawks QB Russell Wilson did it in 31.
At exactly 1,000 yards Brady could actually be in a quandary, kneel downs at the end of the game could have him lose yards to set up another, comical weekly "Brady Watch."
Brady may have a solution to his late game dilemma. "I don't want us to go backwards anymore -- I need to try to inch up on those kneel-downs a little bit," Brady said.
NEW HEAD
CHEESE IN
GREEN BAY
The Green Bay Packers are looking for a new head coach as they fired Mike McCarthy on Sunday after the team's 20-17 loss to the Arizona Cardinals.
The Packers made the move now instead of at the end of the season because they wanted to get a head start on the coaching search.
There have been no reports of the Packers having interest in New England Patriots offensive coordinator Josh McDaniels, however assistant coaches around the league expect the Packers to go after him.
Charles Robinson of Yahoo Sports is reporting a handful of NFL assistant coaches have shown interest in joining a coaching staff led by McDaniels in Green Bay.
In fact, Robinson said one assistant coach withdrew his name for a college coordinator position so he could possibly join McDaniels if he was hired by the Packers.
McDaniels was hired to be the head coach of the Indianapolis Colts this past offseason, but he withdrew from the position as soon as he was hired to return to the Patriots.
So would that prevent him from getting another head coaching job?
Not!!
McDaniels is the most popular name for Packers fans when it comes to head coaching position.
He has held a number of different roles in New England since 2001 except for the two seasons he was the head coach of the Denver Broncos (2009 and 2010) and one year where he was the offensive coordinator for the St Louis Rams (2011).
He came back to the Patriots in 2012 and was the OC and quarterbacks coach and helped the Patriots win two Super Bowls during that span.
This is going to be one interesting offseason in the NFL!
I'm stocking up on popcorn now.
• Naughty presents 'Mischief and Mayhem in da AM' from 6am to 10am, Monday to Friday and 'The Press Box' sports talk show on Sunday from 10am to 1pm, on KISS FM 96.1. Comments and questions to naughty@tribunemedia.net