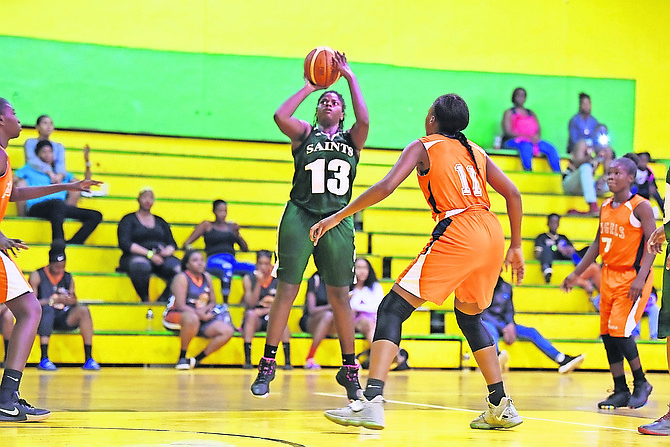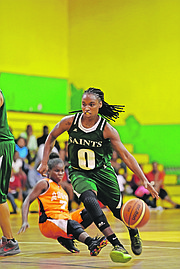 THE New Providence Women's Basketball Association hosted two games on Saturday as the season officially got underway at the DW Davis Gymnasium.
In game one, the Connectors held off the Career Builders Lady Cheetahs 59-50, while the youthful Foxy Angels upset the Saints 87-71 in the other game.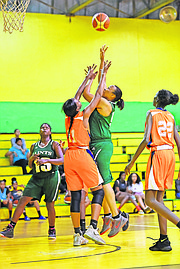 Lady Connectors 59
Lady Cheetahs 50
Tiffany Wildgose scored a game high 21 points and Samara Barr added 16 as the Connectors secured their victory.
Keishawna Mather had nine points and both Erin Williams and Amia Thompson chipped in with eight apiece as the Career Builders suffered the loss.
Lady Angels 87,
Lady Saints 71
Latavia Brennen pumped in 23 points and Denika Lightbourne followed with 21 in the huge upset victory for Foxy's.
Alexandria Marshall scored 18 and both Tyniel Poitier and Tenika Joseph helped out with 13 each, but it wasn't enough for the Saints.
Thursday
7pm - Lady Saints vs
Lady Connectors.
8pm - Lady Angels vs
Bees Trucking Destroyers
Saturday
7pm - Lady Connectors
vs Lady Saints
8pm - Bees Trucking vs
Lady Angels