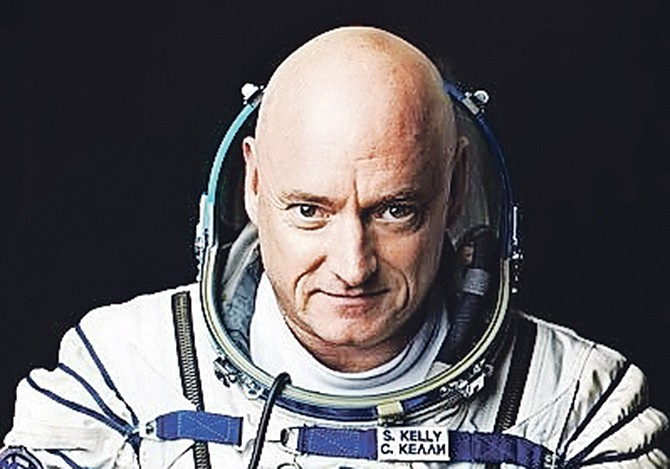 NASA astronaut Scott Kelly has donated $5,000 to the Bahamas National Trust for the protection of the Exuma Cays Land and Sea Park.
At the closing night of the 15th annual Bahamas International Film Festival (BIFF), a cheque of $5,000 was presented to the BNT by local film director Charlie Smith whose film "Pigs Of Paradise" premiered on the closing night.
"This generous donation comes after his narration role in the film 'Pigs of Paradise,' a film which builds on the former short documentary telling a more in-depth story of the famous swimming pigs of Exuma highlighting the beauty and people of Exuma," a press release from the BNT noted.
"In 2015, the astronaut had his first video conference with his daughter after one year in space showing her photos of the most beautiful place from space - The Bahamas - namely the Exuma's.
"After one year of this refreshing sight, Kelly visited the Exumas and found it necessary to donate to the guardians of the Exuma Cays Land and Sea Park."