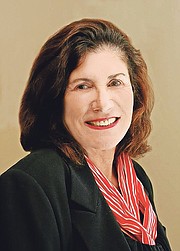 By DIANE PHILLIPS
The Washington-based National Retail Federation, the world's largest retail trade association, estimates Americans will spend $465 billion on Christmas gifts this year.
That's an average of $700 per person. If you compare that spend with the average American wage, it does not seem as over the top as you might first imagine.
The average American, according to statistics released by the Department of Labour, earns $857 per week. If you were an average American you would spend less than one week's salary to watch your children tear open packages and jump for joy and maybe even hug you for a minute one morning of the year. And you might think the smiles on their faces and especially the hugs are worth it. After all, they're good kids and you are good parents and what good are great parents if they don't spoil their good kids once a year. It's only one day.
So you tell yourself as you trek through stores and plod through online sites in the days leading up to the holiday, scrambling to find the hottest toy or electronic device on the market that is already sold out nearly everywhere, or while you assemble the cycle with training wheels or wrap yet another set of yoga or boot camp workout gear. It's okay, I can overdose them on gifts, ply them with stuff, material things wrapped in pretty paper.
It's only one day you repeat, silently.
But in the recesses of your conscience, something is nagging at you. It is the conflict that hits hardest at the holidays, how do I spoil my children and not let them turn out to be spoiled children?
How do I teach them it is better to give than to receive when I am showing them it's pretty darn good to get? How do I tell them to appreciate the stupid plaid socks that Grammy gave them when even I can see they are stupid plaid socks?
Let's just look at the consequences of losing touch with financial reality for a moment, bringing the dilemma home to The Bahamas where the wages are far lower on average than they are in America and the cost of living is far higher. According to Numbeo.com which conducts online surveys by asking anyone who goes on their site to answer a few questions which to me, not being very scientific, does not feel very scientific but, anyway Numbeo estimates the cost of living is 33.6 percent higher in The Bahamas than in the U.S. I want to know when was the last time they compared the price of tomatoes? Or electricity?
Whether the cost of living is a third again as high or a lot more, as I suspect having lived here for going on four decades, we know salaries are far lower. The highest paid teachers, nurses and other professionals in the public sector generally earn less than their counterparts who are just starting out in the U.S. Yet Bahamians will spend at Christmas. And at Valentine's. And on Mother's Day. We spend and we spend and we worry about where it is coming from later. Some of us even borrow to spend. The choices we make between paying the BPL bill and buying a Razor Hovertrax 2.0 may haunt us tomorrow but oh, to see the look on his face when little Joey opens that package.
It's only one day that we are spoiling them so, we keep telling ourselves and yet…and yet…that nagging feeling something is not quite right just won't go away.
Here's why. That nagging feeling is sending you a message. There is a kinder, gentler way to celebrate the holidays and show the children around you how much you love them and how important they are. Sure, they can get a gift under the tree or next to the candelabra at Chanukah. But you can make memories for a lifetime by finding someone needier than you or a group of people who will benefit from whatever you can provide.
ZNS reporter Scieska Adderley and her mother, Sonia Bowe-Adderley, started doing it a few years ago. Instead of shelling out money for gifts for the family, they join together and give to others, documenting it in the TV production called The Gift. This year, they are giving 10 women who are cancer caregivers a full day of pampering at a local spa along with gift baskets filled with pampering toiletries to take home.
"They care for others all year. We wanted to show them that people care for them," says Scieska.
At the Bahamas Feeding Network, volunteers are working the phones and calling all contacts, asking for donations to the Feed 5000 Families campaign over the holidays, a programme AML Foods launched in 2016 and is continuing this year, providing a week's worth of food – a ham, chicken, five pounds of rice, stuffing and more. Donating the full $40 or any portion when you are at any Solomon's, Cost-Rite or Fresh Market will help the Bahamas Feeding Network and its affiliated churches and soup kitchens feed the hungry throughout the holidays in Nassau and in Freeport, AML Foods is partnering with the Feeding Network, The Salvation Army and Bahamas Red Cross.
The spirit of giving is spreading. On Saturday, Oasis Furniture in Sandyport will host the Sip, Shop & Support event along with several vendors with 10 percent of all sales inside the store or through partners like Liquid Courage and Café Channing Noelle going to Ranfurly Homes for Children.
There is no shortage of causes nor of people in need. The shut-in who is lonely, the elderly whose only son was taken from him this year because he was in the wrong place at the wrong time, the senior citizen whose pension money runs out way before the end of the month but is too proud to ask for help, the injured, the forgotten, the worker who cannot make ends meet no matter how hard he tries – they are the ones who need us at the holidays.
If someone must be spoiled this holiday season, let us all find in our hearts to spoil those who need a little love and just a little reminder that someone cares.