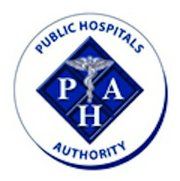 By RASHAD ROLLE
Tribune Staff Reporter
rrolle@tribunemedia.net
WHILE the Public Hospitals Authority is indefinitely deferring its planned shift change for nurses, it is maintaining that the shift is in the best interest of nurses and patients.
In a press statement last night, the PHA said a new system would "improve the delivery of healthcare to our patients and ensure better patient outcomes through better nursing coverage and reductions in nurse related accidents and errors; eliminate inequities caused by the 'four nights on/four nights off' system which resulted in night duty nurses working 157 days per year on average, compared to 234 days per year on average for nurses assigned to day shifts; establish a standardised five-day, 40-hour work week with 8-hour daily shifts; and provide compensation for nurses scheduled to work between the hours of 6pm to 6am by way of a night duty premium of $1.75 per hour which would be paid in addition to their standard hourly pay."
The proposed shift change from four on/four off to five on/two off is the only dispute the Bahamas Nurses Union has with PHA, the governing body said.
Nurses voted on Tuesday to take industrial action in protest of the shift change. The strike vote featured more robust support than a strike poll conducted this summer.
"The shift change is a 'no no' and we will not settle for pickings on the table," said BNU President Amancha Williams earlier this week. "Give us what is due to us. We are a professional body and we want to be treated as such. PHA hasn't given a definite answer as to how they are going to move forward (on the shift change) but that's the one we would move on. If that move in, without the approval of the BNU, ain't no doubt we moving in."
The BNU is awaiting a strike certificate from the Department of Labour after Tuesday's poll.